It's that time of year when big films seem to be hitting theaters and streaming services every week.
HuffPost's Culture team compiled a list of movies we recommend seeing for the rest of the year. We also flagged a few upcoming films that have us intrigued. All of these movies have a premiere date sometime between Sept. 1 and Dec. 31.
There are several talkers already in theaters, including "Killers of the Flower Moon" and "Anatomy of a Fall." Then there are a few upcoming releases, like "Renaissance: A Film by Beyoncé" and "The Color Purple," that have caused quite a bit of anticipation.
If you're looking to add some films to your watchlist, here's a good place to start. (And if you'd rather watch a few good TV series, we have a list for that, too!)
New films we've seen and recommend
"Donyale Luna: Supermodel"
(Now streaming on Max)
A great example of an unknown subject that thrives on terrific storytelling, "Donyale Luna: Supermodel" investigates the complex true story of the woman who became one of the first Black models to cover both Vogue and Harper's Bazaar in Europe in the 1960s. — CF
"My Love Affair with Marriage"
(In select theaters in LA and NYC)
Animated movies are often unfairly dismissed as childish drivel for impressionable audiences. But in the case of "My Love Affair with Marriage," one can only hope that young people are affected by this story of a girl's journey to flee tradition and become her own adult. — CF
"Cassandro"
(In theaters and streaming on Prime Video)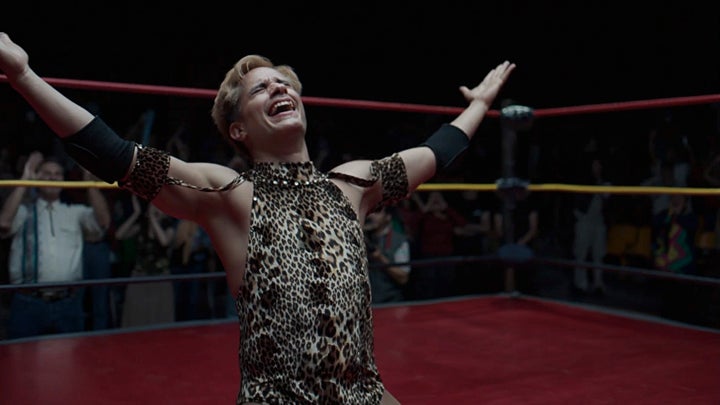 Gael García Bernal helps bring to life the remarkable and lesser known story of Saúl Armendáriz, who reached new heights in the '80s and '90s as a gay Mexican American wrestler. The actor unsurprisingly soars in a story that is filled with heart, even as it highlights some of the darker moments in Armendáriz's life. — CF
"When Evil Lurks"
(In theaters, streaming on Shudder)
You know you're watching a truly deranged horror film when the Bad Thing doesn't even spare the life of a child. Two brothers in Argentina struggle amid a landscape overrun by demons to protect their families and others they love. It does not go well. — CF
"Strange Way of Life"
(In theaters)
Writer-director Pedro Almodóvar's new short film should probably be feature length. That's not to say it feels unfinished, only that you'll want to spend more time with its layered characters and their extraordinary sexual tension. Pedro Pascal and Ethan Hawke play former lovers whose not-so-coincidental meeting brings to the surface old tensions — and a brand-new problem neither can ignore. — CF
"The Matthew Shepard Story: An American Hate Crime"
(Streaming on Discovery+)
In 1998, Matthew Shepard was murdered in Wyoming for being gay, and an actual discussion about hate crimes in America began to take shape. "The Matthew Shepard Story: An American Hate Crime" revisits and smartly contextualizes that era through interviews with queer celebrities, people who knew Shepard best, and people who investigated the case. It also rightly brings attention to James Byrd Jr., a Black man who was killed just months before Shepard. — CF
"Anatomy of a Fall"
(In theaters)
Writer-director Justine Triet's unflinching drama, which investigates the most fragile elements of a marital relationship in the wake of a spouse's death, is one of those movies that will likely be deconstructed and discoursed into oblivion. But that is also the brilliance of this richly complex masterwork. — CF
"The Persian Version"
(In theaters)
You can't possibly prepare for Maryam Keshavarz's effervescent dramedy, which uncovers the unlikely bonds that connect a traditional Iranian mother to her fiercely independent adult American daughter, who's in the midst of exploring her own intersecting identities. Spanning time and countries, "The Persian Version" is a wonderful examination of self. — CF
"Milli Vanilli"
(Streaming on Paramount+)
Too often, documentaries about cultural figures from the '90s and '00s coast on the allure of nostalgia and don't dive deeply into their subjects. Thankfully, Luke Korem's documentary investigating the meteoric rise of this R&B duo, and their equally dramatic fall following a lip-sync controversy, avoids that trap. — CF
"Killers of the Flower Moon"
(In theaters)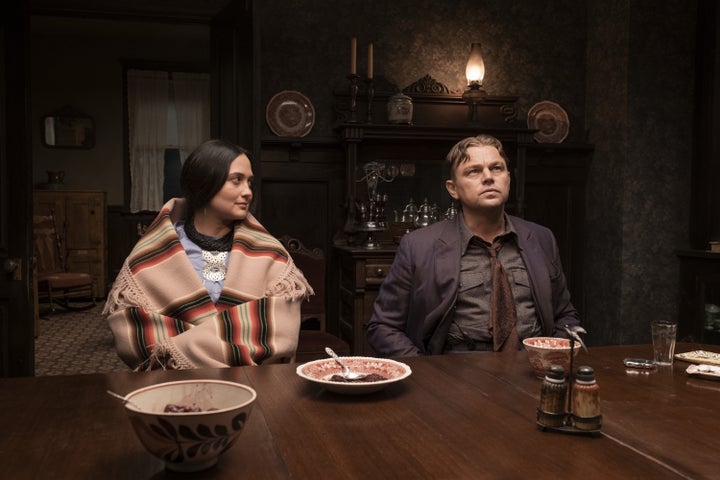 It feels like there's been 100 years of press about this movie, which clocks in at a whopping 3 hours and 26 minutes. Martin Scorsese has helmed a film that dramatizes the Osage murders in 1920s Oklahoma, and with the help of Osage Nation consultants like Christopher Cote and Scott George, the director mostly does the material justice by showing the meticulous orchestration of a cultural massacre. It's also nice to see star Lily Gladstone, who is of Blackfeet and Nimíipuu heritage, finally get her due after years in Hollywood. — CF
"Rustin"
(In theaters, on Netflix Nov. 17)
The late Bayard Rustin, a civil rights activist who fought alongside Martin Luther King Jr., has deserved his own dramatic film for years. This one stars the perennially underrated Colman Domingo as the gay Black icon. It's only the tip of the iceberg in terms of Rustin's story, but it's good enough to get people talking about the complicated and hugely influential figure he was. — CF
"Priscilla"
(In theaters)
Sofia Coppola's work often explores the lives of girls and young women ― mostly, it must be said, very privileged ones ― who have been oversimplified or misunderstood. Her latest film, which follows a young Priscilla Presley (Cailee Spaeny) through her courtship of and marriage to Elvis (Jacob Elordi), therefore seems like a natural fit. Adapted from Priscilla's 1985 memoir (and executive produced by her), the film is an unsparing examination of a not-so-storybook marriage, marked by Elvis' abusive and controlling behavior, and Priscilla navigating how to be married to one of the most famous men in the world. It's an approach to the biopic that we don't get very often, and that I hope we'll see more of. — MF
"It's a Wonderful Knife"
(In theaters Nov. 10)
Horror-comedy is generally a hard sell. But a slasher twist on the 1946 family classic "It's a Wonderful Life" is actually kind of cool. Swap out the lovable father and husband (James Stewart) who learns the meaning of Christmas for a young woman (Cassandra Naud) who learns her town is still ravaged by the killer she thought she vanquished two years ago, and we have a hit. — CF
"May December"
(In select theaters Nov. 17, on Netflix Dec. 1)
Honestly, any film described as "uncomfortable" is my catnip. Add Natalie Portman, Julianne Moore and director Todd Haynes to the mix, and it's a lock. This doesn't disappoint. — CF
"Dream Scenario"
(In theaters Nov. 22)
In today's hive-mind culture, going against popular opinion and thought is seen as a capital offense. But director Kristoffer Borgli would seemingly rather challenge his audience's perspectives than affirm them. His shrewd satire "Dream Scenario" is no exception. It cuts through the often hollow conversations about cancel culture to show us what's inside — in this case, a scapegoat professor and his hysterical class. — CF
"Maestro"
(In select theaters Nov. 22, on Netflix Dec. 20)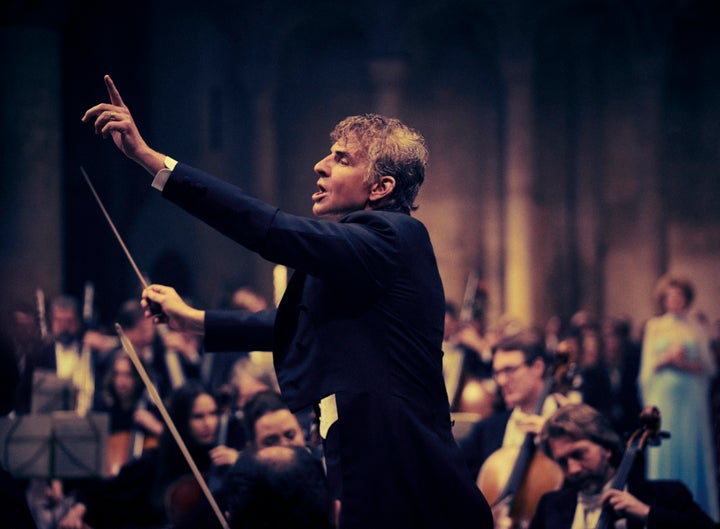 "Maestro," a film that incited robust conversation well in advance of its release, should put director-writer-star Bradley Cooper in awards contention. Not just for his ability to "transform," which actors frequently do (to much media attention). Rather, Cooper should be recognized for delivering a gorgeously shot Leonard Bernstein biopic that manages to be both reticent and unfettered, dwelling comfortably yet longingly in both the queer and heteronormative spaces. A feat. — CF
"All of Us Strangers"
(In theaters Dec. 22)
Prepare to be emotionally devastated in this part-romance, part-ghost story directed by Andrew Haigh, whose work, from "Weekend" to "45 Years," has masterfully chronicled characters dealing with loneliness and longing. Andrew Scott stars as Adam, a lonely screenwriter living in a luxury London high-rise. One day, he visits his suburban childhood home, where he finds his late parents (played by Claire Foy and Jamie Bell) looking exactly as they did before they died in a car accident when he was 12. Only, they're waiting for the grown-up him. While this is all happening, Adam starts dating a handsome young neighbor, Harry (Paul Mescal, in a great pairing of two perennially great actors). The two storylines become intertwined in all kinds of twists and turns, until they reach an ending that I'm still mulling over and haunted by. However you interpret it, the one certainty of this movie is that Scott has long deserved a leading role like this, and his performance is one I will be thinking about for a long time. — MF
"La Chimera"
(In theaters TBD)
Josh O'Connor speaking Italian is one of many surprises in director Alice Rohrwacher's period drama about a ragtag group of archaeology enthusiasts who dig up graves to steal ancient artifacts. O'Connor plays Arthur, their shy and forlorn ringleader, who, like the industrial shore town where the film takes place, is worn down and a bit lost at sea. It's a colorful canvas of a film, using a whimsical adventure story to explore questions about art theft and who gets to profit from ancient treasures. — MF
New films we're intrigued to watch
"The Elderly"
(In theaters)
Horror, as with most genres, has not been kind to seniors — they're either vilified or sugary sweet, nothing in between. It's hard to tell from the trailer whether Raúl Cerezo and Fernando González Gómez's new picture will follow suit, but it's always nice when a genre movie pairs real-world issues (in this case, dementia) with bloodthirsty terror. — CF
"What Happens Later"
(In theaters)
Meg Ryan's return to rom-coms! That is all. Also, I'm intrigued that she directed and co-wrote this picture, that she stars opposite David Duchovny and that the movie has the two of them getting stuck at an airport. But really, you had me at "Meg Ryan's return to rom-coms." — MF
"Fingernails"
(In select theaters and streaming on Apple TV+)
A twisty sci-fi romance starring Jessie Buckley, Riz Ahmed and Jeremy Allen White? Sign me up. — MF
"The Killer"
(In select theaters in November, on Netflix Nov. 10)
I'm always here for one of director David Fincher's deep dives into human mania. (Pouring one out for "Mindhunter" now.) This stars Michael Fassbender as an assassin with a possible grudge. ― CF
"Thanksgiving"
(In theaters Nov. 17)
We're long overdue for a horror story centered on Thanksgiving ― including Black Friday, no less. There's certainly a lot of ground to cover there. — CF
"Napoleon"
(In theaters Nov. 22)
This is only intriguing because Joaquin Phoenix is a great actor and Ridley Scott is a great director. Beyond that, a story about the French emperor doesn't really ring my bell. But I am very interested to see how this goes. — CF
"Good Burger 2"
(Streaming on Paramount+ on Nov. 22)
Look, my inner child is smiling just thinking about this sequel. Kenan Thompson and Kel Mitchell bringing their comedic genius back to the screen? I'm here for it. Here's hoping it's just as fun and nonsensical as the original. ― EEE
"Leave the World Behind"
(In theaters Nov. 22, on Netflix Dec. 8)
Rumaan Alam's eerie, prescient 2020 novel rests in the irrational fear of the unknown — in terms of tech, people and the future. And you'd think "Mr. Robot" creator Sam Esmail would be a good director to handle this film adaptation, whose A-list cast includes Julia Roberts, Mahershala Ali and Ethan Hawke. Let's hope it delivers. — CF
"Renaissance: A Film by Beyoncé"
(In theaters Dec. 1)
It's Beyoncé. She is the iconic mother of the house of Renaissance. Need I say more? ― RES
"Candy Cane Lane"
(Streams on Prime Video Dec. 1)
Eddie Murphy is starring in his first holiday film this season. In "Candy Cane Lane," Murphy plays Chris, a man determined to win his neighborhood's Christmas decorating competition. He stars opposite Tracee Ellis Ross, and reunites with director Reginald Hudlin and producer Brian Grazer (the duo last worked with Murphy on the 1992 hit "Boomerang"). Here's hoping Murphy brings the laughs along with a bit of the holiday spirit. — EEE
"Poor Things"
(In theaters Dec. 8)
Director Yorgos Lanthimos is always about the big swings (2018's "The Favourite" being one that actually paid off). This film centers Emma Stone as a woman who's resurrected from the dead and escapes for a journey of liberation. This could be good. — CF
"The Color Purple"
(In theaters Dec. 25)
The anticipation for another adaptation of "The Color Purple" is real. Fantasia Barrino and Danielle Brooks reprise their roles from the Broadway musical as Celie and Sofia, respectively. "Topdog/Underdog" star Corey Hawkins, an actor with an amazing, stirring voice, is also in the cast as Harpo. The rest of the cast is likewise star-studded: Taraji P. Henson, Colman Domingo, Halle Bailey, H.E.R.; the list goes on. Frankly, there's no comparing this adaptation to Alice Walker's Pulitzer Prize-winning novel or the Steven Spielberg-directed film, but it doesn't mean I won't be racing to the theater to see this iteration. ― EEE