Ask some people on the ground at this year's Toronto International Film Festival, and they might say a version of the same thing: A substantial number of the movies premiering at the Sept. 7-17 event, including "North Star" and "Seagrass," have felt incomplete. And others, like "American Fiction," have delivered great performances in not-so-great films.
But some of the movies that have been tremendous this year have been less seen and certainly underdiscussed. Yet, they are no less significant. They grapple with complex stories of human fallibility, sometimes defy categorization and linger in your mind long after watching them.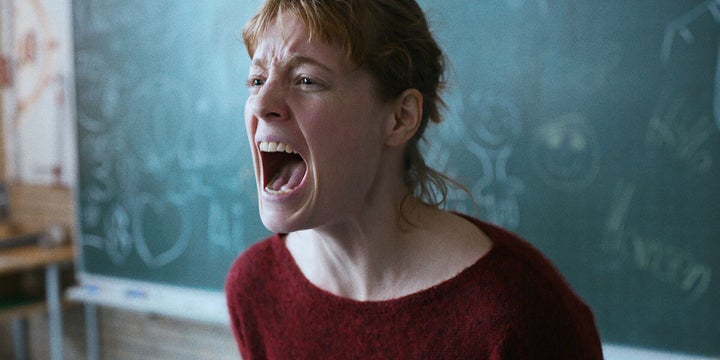 'The Teachers' Lounge'
Who knew that a teachers' lounge at an elementary school could be so tense and drama-filled? "The Teachers' Lounge," an increasingly claustrophobic story from German filmmaker Ilker Çatak, is about a white teacher (a terrific Leonie Benesch) whose morals are tested when a Muslim student is accused of theft. It's a wonderfully knotty character study that deals with race and class, showing a woman who goes to great, very questionable lengths to prove both the child's innocence and her allyship. The film is a taut, fascinating drama about the hills we choose to die on.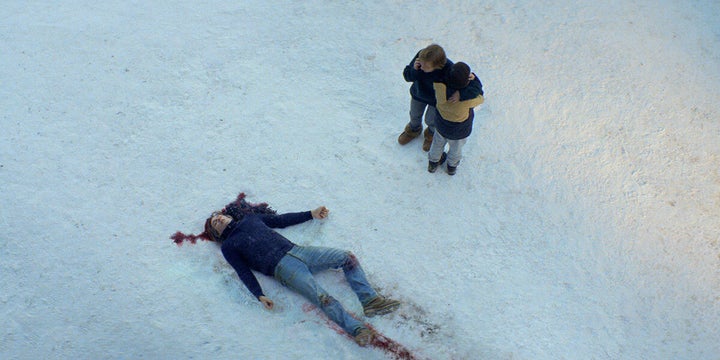 'Anatomy of a Fall'
Not a whole lot of films these days earn their extra-long running times. But French writer-director Justine Triet's suspenseful drama is so nuanced and thrilling to watch that its two and a half hours breeze by.
It shatters the typical whodunit, in this case involving the mysterious death of a man named Samuel (Samuel Maleski), by cracking open the element of what most influenced him: his home. There's his loving yet far more successful wife Sandra (a fantastic Sandra Hüller), their self-determined son Daniel (Milo Machado Graner) and Sam's personal demons. Through vivid flashbacks and meticulous courtroom interrogation, Triet masterfully turns our attention from potential crime-solving to the inner workings of two imperfect people and one complicated marriage. It's absolutely riveting.
"Anatomy of a Fall" is set to be released in U.S. theaters on Oct. 13.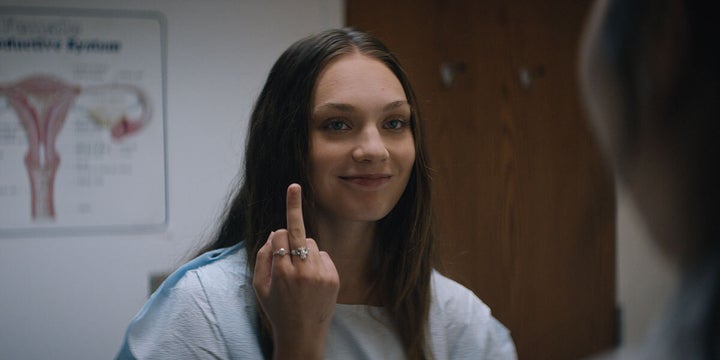 'Fitting In'
Though Molly McGlynn has spent years directing episodes of popular TV series like "Grace and Frankie," "Grown-ish" and the "Wonder Years" reboot, it's the new feature "Fitting In" that positions her as a promising, fresh voice for today's generation.
Following an unusual diagnosis that could impact her reproductive health, horny high schooler Lindy (Maddie Ziegler) tries to resume life as usual — until she realizes that not confronting the situation has strained her relationships with the people around her. These include her mother Rita ("Schitt's Creek" star Emily Hampshire), who struggles to navigate her own new realities at the same time. Reflecting an honest, complicated journey of gender and sexual identity, "Fitting In" is an at-times hilarious and consistently engrossing look at a flawed but earnest teenage girl in the process of redefining her new normal.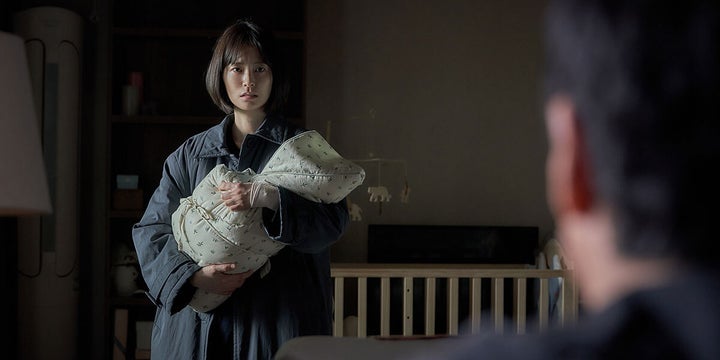 'Sleep'
It's hard to tell where Korean writer-director Jason Yu's movie is going to go within its first 30 minutes or so. But "Sleep" is so haunting and strange from the jump that you're just along for the ride. Set in one of the most underrated horror locations — a confined apartment — a sense of dread arises between Hyun-su (Lee Sun-kyun) and his pregnant wife Soo-jin (Jung Yu-mi), whose relationship is put to the test when Hyun-su begins sleepwalking. Not only that, but he also has unusual cravings for raw meat, a compulsion to claw at his skin and other troubling behavior.
A movie ripe for the big screen and an effectively terrified audience, "Sleep" guides you deeper into an evil resting just below its surface and never lets you go. Though it doesn't stray far outside the typical ghost movie, it is proof that you don't always have to reinvent the wheel if you have a solid story and excellent use of effects.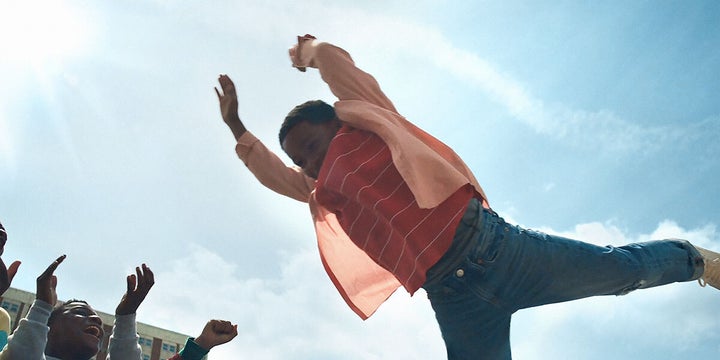 'We Grown Now'
It's not always easy to get honest, terrific performances from child actors. With a major assist from casting director Aisha Coley, who previously found the great Zelda Harris for 1994's "Crooklyn," writer-director Minhal Baig compassionately captures the innocence and curiosity of two 10-year-old Black boys living in Chicago's Cabrini-Green housing project in the '90s. Through their perspectives, beautifully illuminated in Blake Cameron James' and Gian Knight Ramirez's portrayals, we see a neighborhood with both promise and despair become a playground for their imaginations. "We Grown Now" is a satisfying experience of home through a child's eyes.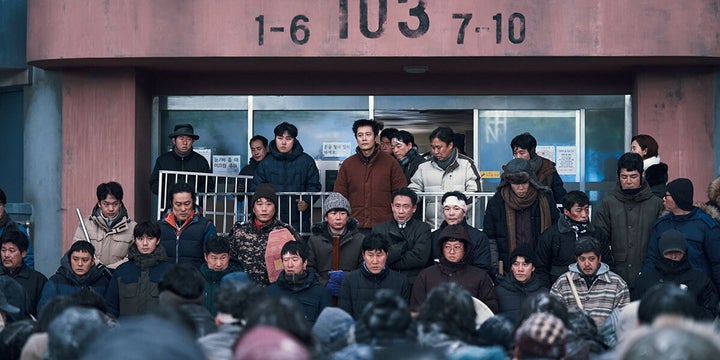 'Concrete Utopia'
Just a few short years ago, filmmaker Bong Joon-ho delivered a seminal depiction of class warfare in South Korea with "Parasite." And now, writer-director Tae-hwa Eom picks up that baton with "Concrete Utopia," an emotionally and physically vicious look at social degradation following a major earthquake in Seoul. Eom brings the audience into both the individual and collective stories of people attempting to rebuild the same flawed community, distinguished by the haves and the have-nots, while using genre elements to heighten their fates. In a less skilled filmmaker's hands, that could have been clumsy. But instead, "Concrete Utopia" remains disturbingly and crushingly human.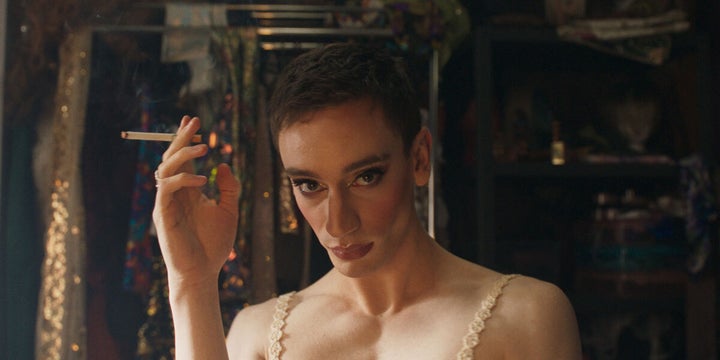 'Solo'
The growing popularity of marginalized narratives often comes with the risk that many will be about the same thing, due to Hollywood gatekeeping. But with "Solo," Canadian writer-director Sophie Dupuis tells the specific story of Simon (Théodore Pellerin), a rising drag star whose previously fulfilling life flies into disarray when he begins a relationship with the toxic and abusive Olivier (Félix Maritaud).
Dupuis could have easily slipped into the pitfalls of focusing only on their harmful romance. But instead she tells a more complex story, propelled by Pellerin's tender performance, about a man struggling to balance his affirming existence on the stage and among his loving family with an increasingly desperate and manipulative partner.
Showing equal care for both the dazzling drag performances and the more delicate moments in the film, Dupuis delivers a beautiful reflection of the human spirit.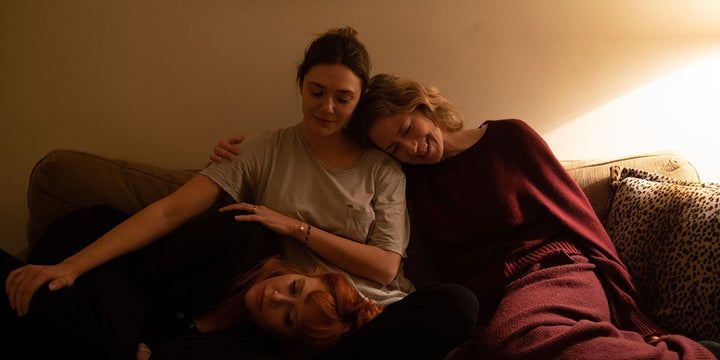 'His Three Daughters'
You are kind of prepared for sadness when going into a film about a trio of sisters who reconvene as their father is dying. But what you might not expect is how much it will affect you as an audience member.
Writer-director Azazel Jacobs' "His Three Daughters" is less about grief than it is about the memories we reshape, for better and worse, in our minds — as well as how to carve a new path forward. Carrie Coon, Elizabeth Olsen and Natasha Lyonne astound as siblings who are stubbornly at odds with each other and whose only common ground is the impending death before them. Throughout Jacobs' touching, single-setting drama inside a New York City apartment, we see their relationship become more and more deconstructed. That ultimately leads to the film's final 15 minutes, which are nothing short of a gut punch. It's a truly special movie.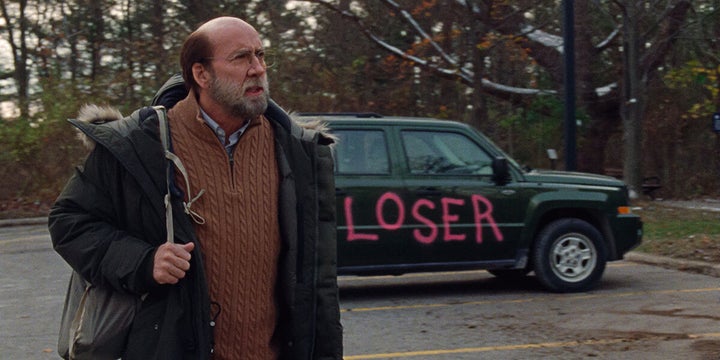 'Dream Scenario'
Nicolas Cage is seen as a bit of a joke nowadays, despite his long history of talented performances. But "Dream Scenario" is a reminder that some actors need only to align themselves with great filmmakers to bring out their best.
Writer-director Kristoffer Borgli, right off the heels of "Sick of Myself," returns with another indictment of our depraved social landscape. Once again using horror elements to amplify the ludicrousness of it all, Borgli lures in audiences with the story of an otherwise forgettable professor (Cage) whose image begins creeping into countless people's dreams — and then their nightmares. From this, they begin to project negative feelings about him that lead to his ostracization.
A darkly funny, and often truthful, look at the rapid hysteria of our real-world cancel culture, Borgli's latest helps cement him as a provocative and wildly entertaining voice for our times.
Related
movie reviews
Toronto International Film Festival
tiff