A ground crew worker at a regional Alabama airport was killed on Saturday by being sucked into the engine of a parked plane.
The airplane, an Embraer 170, was parked at the gate with its engine running after arriving from Dallas. The flight had been operated by Envoy Air, which is a subsidiary of American Airlines. The person who died was an employee of Piedmont Airlines, a regional airline also owned by American Airlines.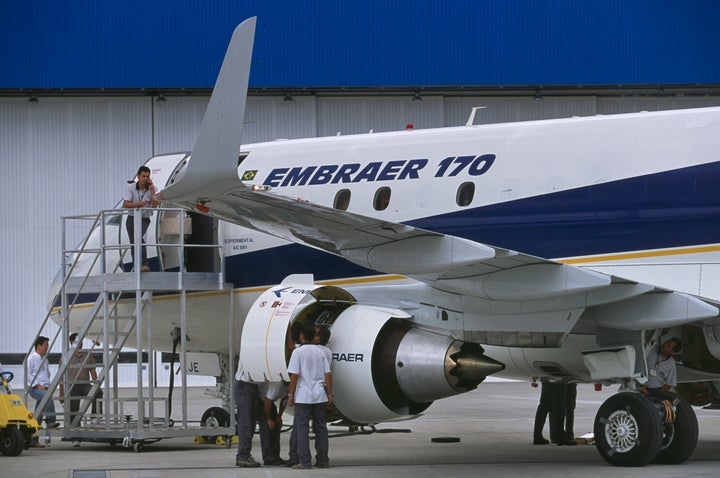 "We are devastated by the accident," American Airlines said in a statement to Fox Chattanooga, adding, "Our thoughts and prayers are with the family and our local team members."
Montgomery Regional Airport said in its own statement that it was "saddened to hear about the tragic loss of a team member."
The Federal Aviation Administration is investigating the incident.