Phaidon's publishing program has always been characterized by a fundamental belief in the intrinsic value of art, and the role that books can play in bringing art into our lives. Our hundred-year anniversary gives us an opportunity to look to our past and see the origins of the ideas and ideals that inform and inspire our present publishing as well as our future.
Some of the books we publish today are about subjects we have long been committed to—art, architecture, and design—while many are about subjects our founders hadn't considered—cookbooks, children's books, books about photography, popular culture, fashion, and more. But the core of what makes a book a Phaidon book is our consistent focus on creative innovation and evolution, unique content, original ideas, superlative design, and exceptional production.
*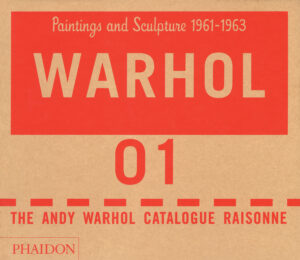 Andy Warhol Foundation, Greg Frei, Neil Printz, Andy Warhol Catalogue Raisonné
In 2002 Phaidon published the first volume of The Andy Warhol Catalogue Raisonné (Paintings and Sculpture 1961 – 1963), a landmark publishing collaboration, and in Spring 2024, we will be publishing volume six—Paintings and Sculptures mid-1977 – 1980. These books are not only the definitive resource on the work of one of art's all-time greatest stars, but they are also gorgeous and fun (which is not often said about catalogues raisonnés), filled with examples of previously unpublished source materials and insight into Warhol's working process.
Designed by Phaidon's creative director Julia Hasting, their packaging is an homage to Warhol's famous silkscreened Brillo boxes.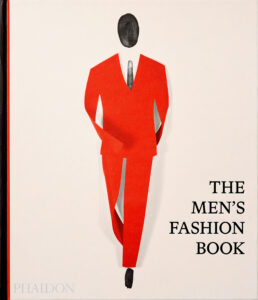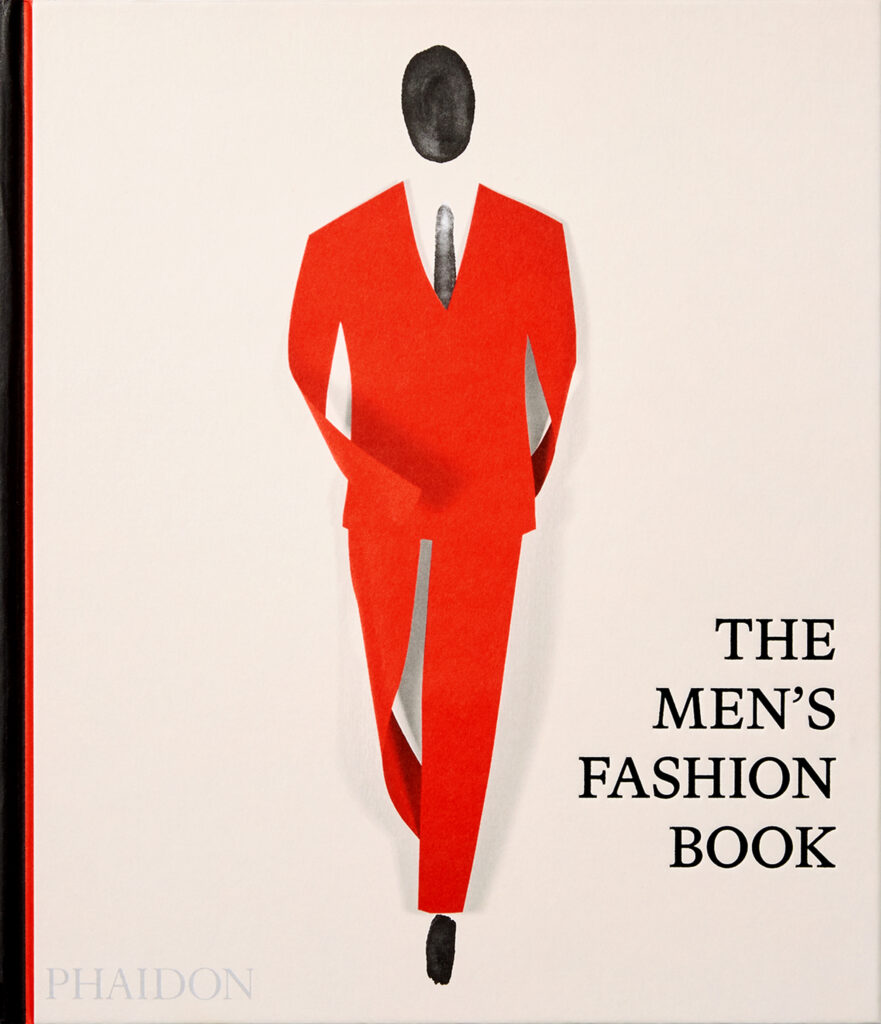 Phaidon Press, The Men's Fashion Book
We talked in the editorial group about publishing a book about men's fashion and felt strongly that a Phaidon book on the subject would need to be different from the many excellent books that are already out there. Rather than focusing on traditional menswear, with information and advice about tailoring, how to dress for specific occasions, or how to fold a pocket square, we took a comprehensive approach to the subject and included the work of five hundred designers, photographers, icons, models, tailors, brands, and stylists around the globe who have had an impact on men's apparel over the past two hundred years.
It's an ambitious book filled with amazing images and deeply researched texts.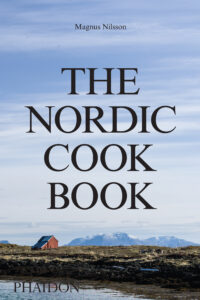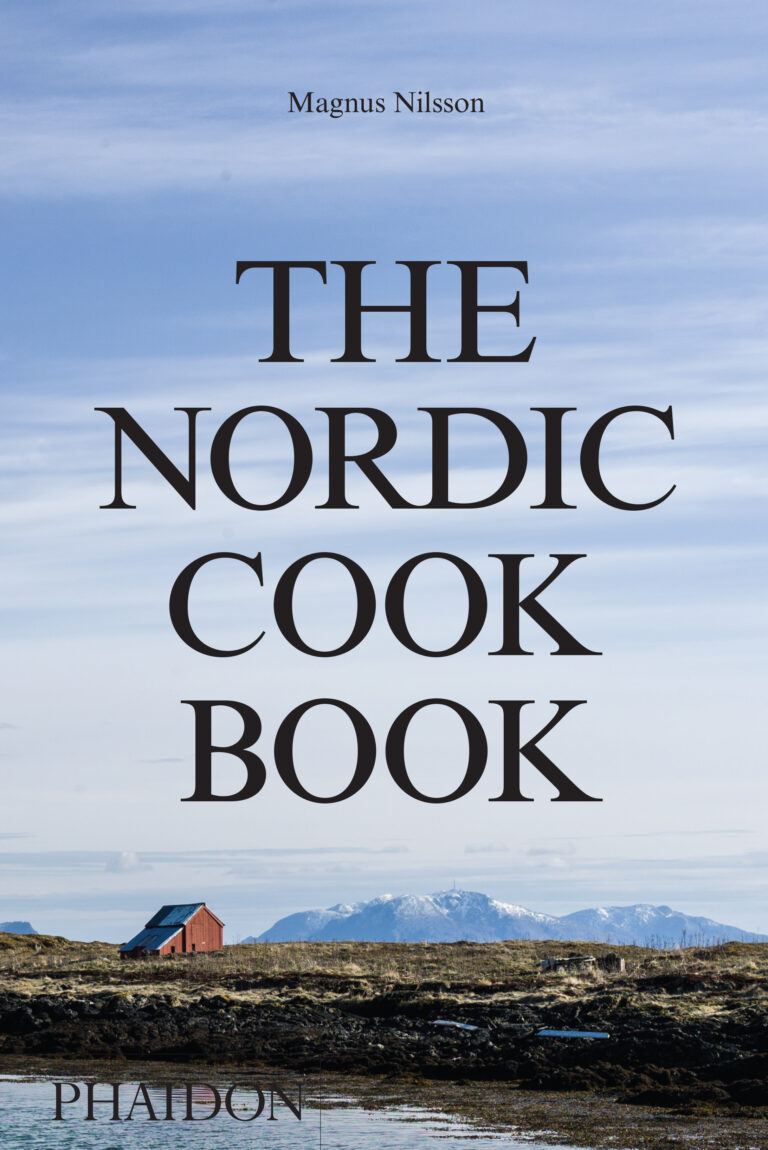 Magnus Nilsson, The Nordic Cookbook
In 2005 we published our first cookbook, The Silver Spoon, a classic book about Italian home cooking that was an international bestseller and has become the inspiration behind an entire Silver Spoon series of books we have published since. With authentic dishes for all tastes and seasons, the program has included other world cuisines such as Cuban, French, German, Japanese, Mexican, and Thai, and many more. The content of each "culinary bible" has been gathered by experts with immense knowledge of the place and food.
The Nordic Cookbook is a standout title among these publications—the recipes within were collected by world-renowned Swedish chef Magnus Nilsson and are accompanied by his beautiful personal photography shot throughout the region and narrative texts about Nordic culinary history, advice, and techniques. It's an incredibly special and personal project—one couldn't ask for a better guide.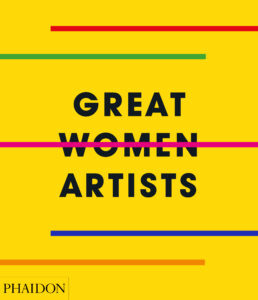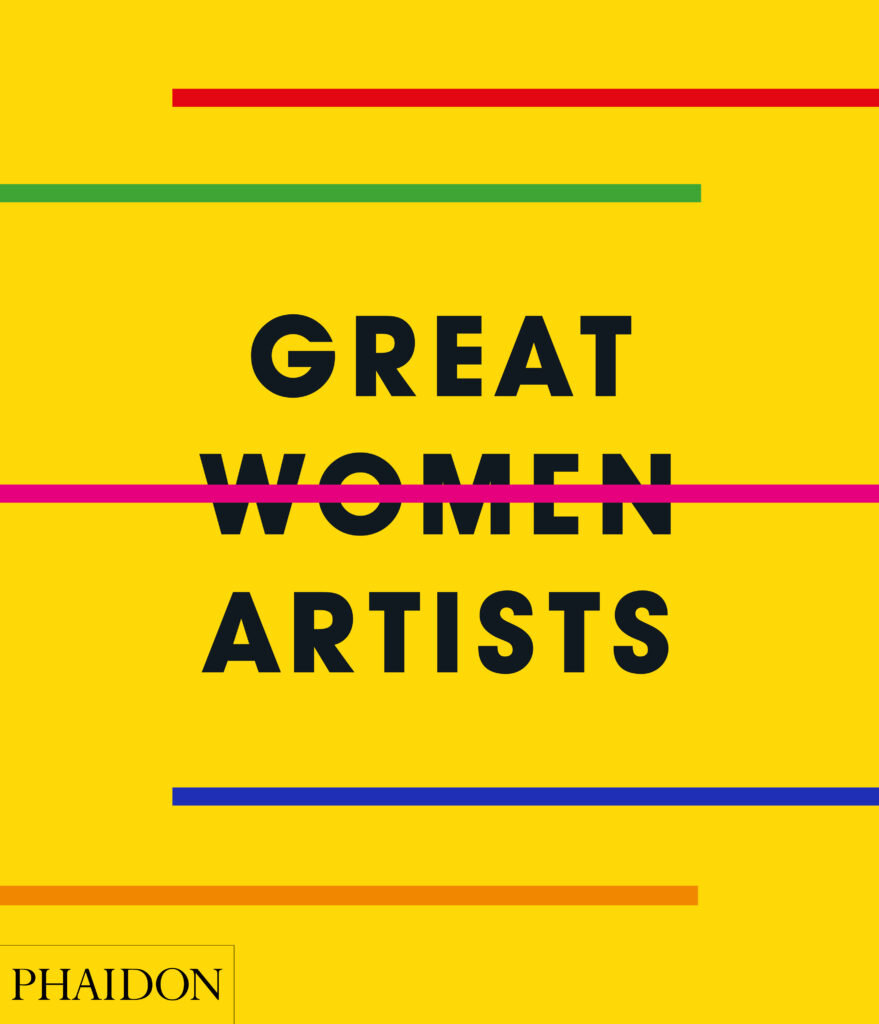 Phaidon Press, Great Women Artists
Over the past ten years at Phaidon we've focused on publishing books by and about people and groups who were previously underrepresented in the art history canon. In 2019 we created the book Great Women Artists with the goal of showcasing the work of five hundred years of creativity from women.
The roots of this book lie in one of Phaidon's bestselling books of all time: The Art Book (1994). Like that book, Great Women Artists was developed by Phaidon editors who worked with external advisors around the world to come up with a list of four hundred artists whose work has played a significant role in art history.
The alphabetical organization of these books allows artists across the globe and throughout time to be in conversation with one another with no chronological or thematic hierarchy informing their presentation. The works in the book are spectacular, sometimes surprising, and always enlightening, and the cover design of the book elegantly conveys the thesis of the book.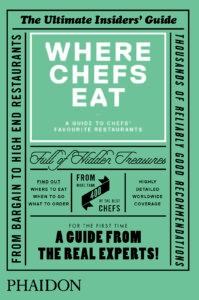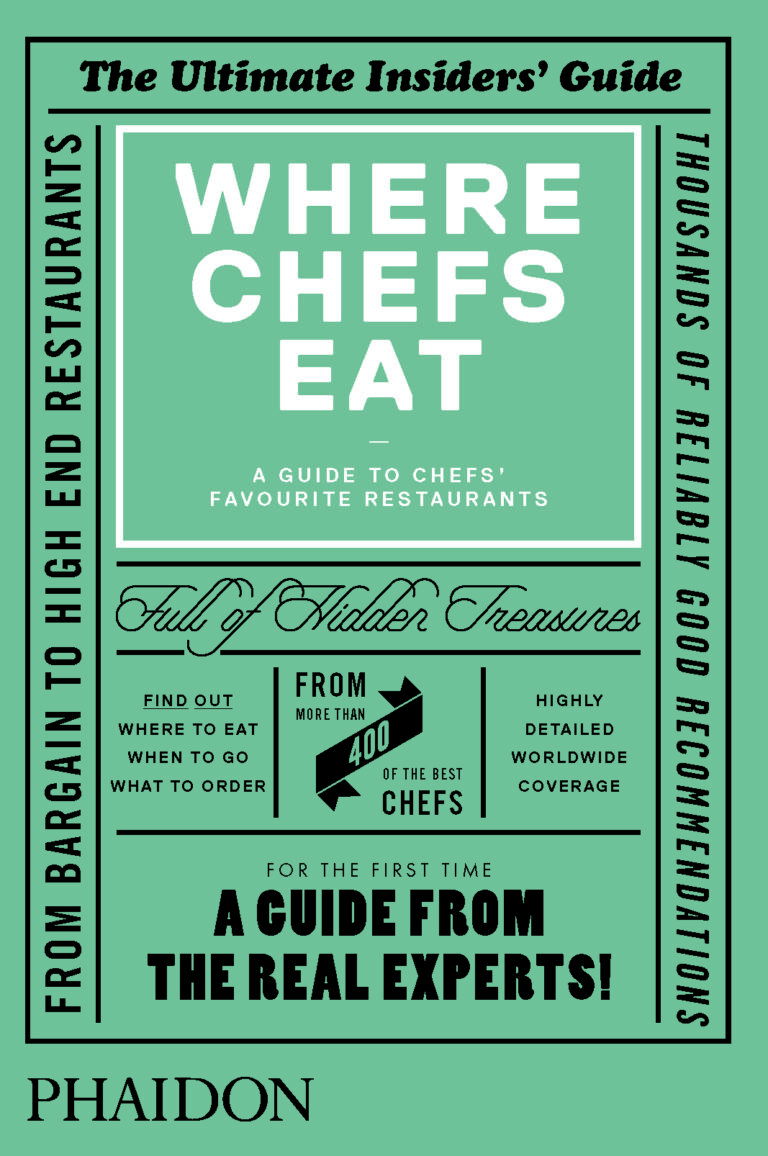 Joe Warwick, Joshua David Stein, Natascha Mirosch, Where Chefs Eat
Phaidon did something quite new when it took the principles of the traditional art monograph and applied them to world renowned chefs. Our "culinary monograph" authors have included Massimo Bottura, Enrique Olvera, Virgilio Martínez, René Redzepi, and Ferran Adrià, to name only a few.
In 2015 we then turned to this priceless and ever-expanding list of extraordinary talent and created the book Where Chefs Eat, an unprecedented global restaurant guide that includes more than 7,000 recommendations for more than 4,500 restaurants in more than seventy counties—made by six-hundred and fifty of the world's best chefs. Featuring diners, pizza places, formal restaurants, and the best place for late-night snacks, this book has it all.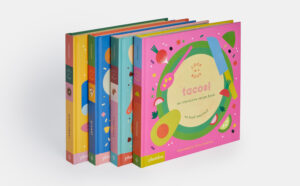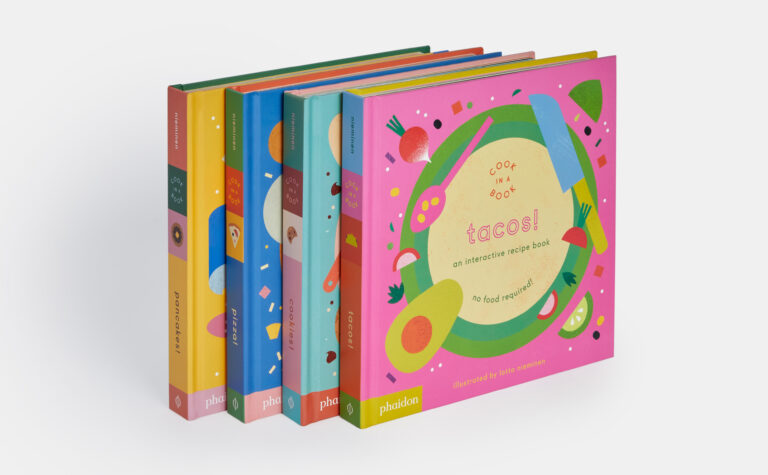 Lotta Nieminen, Cook in a Book series
It was only natural for us to expand our successful cookbook program into our children's list by creating the Cook in a Book series, which allows the very youngest of Phaidon's readers to experience the joys of making cookies, spaghetti, pizza, pancakes, and tacos in these board books with interactive novelty features. Each book combines appealing illustrations, great graphic design, and the best production values.
Future foodies can follow real recipes and chop vegetables, mix ingredients, simmer oil, and more using pull tabs, sliders, wheels, and pop-out pieces to "cook" within the book itself. And they are a hundred percent danger-free and mess-free!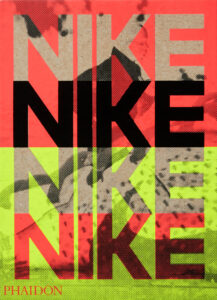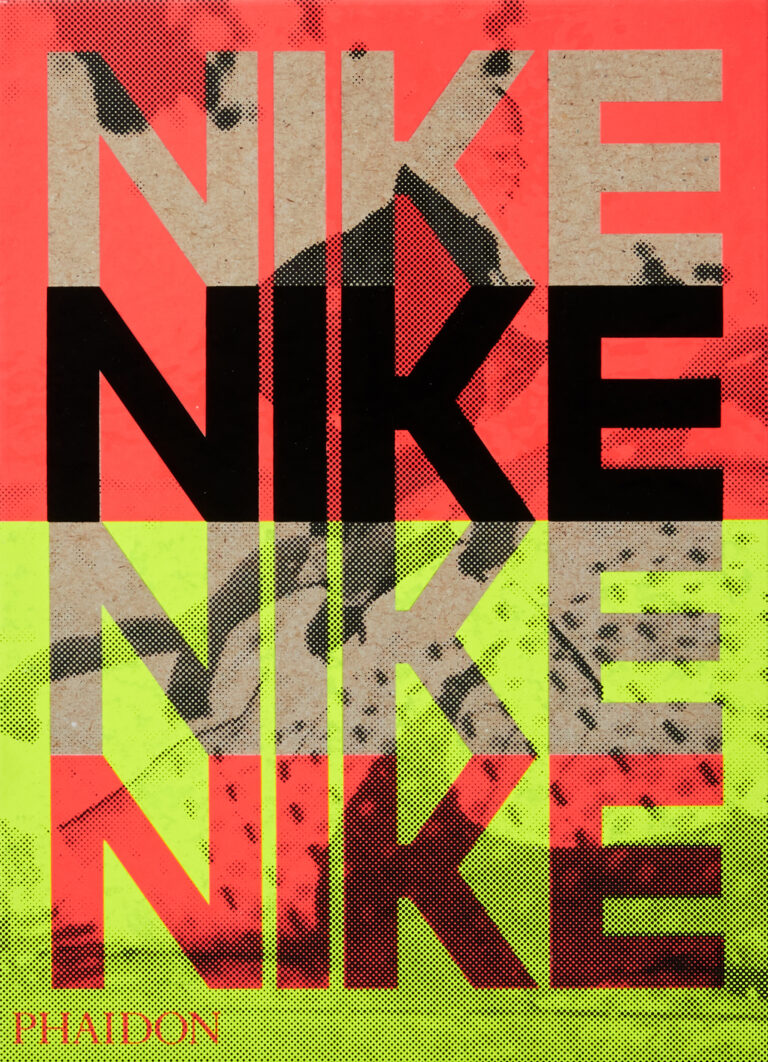 Sam Grawe, Nike: Better is Temporary
Design has always been an important subject on Phaidon's list, and we've published monographs on the work of such icons as Dieter Rams, Ettore Sottsass, Stefan Sagmeister, and Braun to name only a few. In 2021 we partnered with Nike to publish Better is Temporary, a title that aptly states their design philosophy. The book immerses readers in both the style and ethos of Nike's design, their creative process revealed through previously unpublished designs, prototypes, insider perspectives, and more. With a design as imaginative as the products Nike produces, our book provides a fascinating look inside a brand that has become a global phenomenon for its dedication to constant innovation.
Rihanna, Rihanna
This book was really something quite different for Phaidon and gave us the opportunity to work with an artist who, one could argue, is herself the work of art. Rihanna gave us access to her fabulous archive and, using this resource, and in close collaboration with the artist, we created a big and bold visual memoir of her life and career.
Although music is not a subject we publish frequently, Rihanna's devotion to photography, fashion, travel, and performance made her book a visual feast, and a perfect fit for Phaidon's list. The book also includes a number of design and production features—different paper stocks, sewn in booklets, a removeable poster—which makes the book an object that you want to experience and hold, and ensures that it is true to the tenets of Phaidon's ethos.
Phaidon Press, Atlas of Brutalist Architecture
Publishing books in the form of atlases speaks to our ongoing commitment to being a truly global publisher. By collecting and organizing content with a broad geographic focus, we can ensure that our books are representative of and appealing to audiences around the world. Architecture is one of our core categories and Brutalism, beloved by some and scorned by many, has never been so ambitiously investigated.
Published in 2020, the book has more than eight-hundred and fifty examples of buildings—existing and demolished—in this controversial architectural style, which has been explored by many twentieth-century masters and contemporary practitioners.
Toby Musgrave, The Garden: Elements and Style
In 2000 we dipped our toe into a new category: gardens. Phaidon's first garden book (The Garden Book) was an A-to-Z survey of 500 designers and an international bestseller—the first of its kind, with an innovative approach to garden history. Seeking new and approachable aways to present traditional or academic subjects is at the heart of our program, as is extending the reach of our audiences from the specialist to the general reader.
In 2020 we published The Garden: Elements and Styles. Written by author Toby Musgrave, this book is a definitive A-to-Z reference on garden design, its rich history, and the creative art of gardening. With more than 500 images, it showcases 200 garden elements, styles, and ornaments, presenting garden history in a fresh and accessible way.
---