Ashanti is ready to show off her relationship with on-again boyfriend Nelly.
While she walked the red carpet of Tuesday's 2023 MTV Video Music Awards alone, the R&B songstress still found a cute way to have her significant other at her side.
Ashanti looked smitten while carrying around a compact clutch, designed with an early 2000s-era photo of the couple on the front.
Pairing her personalized accessory with an equally eye-catching outfit, the "Foolish" singer donned a rhinestone-covered dress with a bold front cut-out that revealed a bejeweled bra in the shape of two turtles.
While Nelly helped get the night started with a performance of his 2002 banger "Hot In Here" during the VMAs pre-show, Ashanti gushed about her partner on the red carpet.
"We're in a great space, everything is positive, we're having a lot of fun," she told People magazine.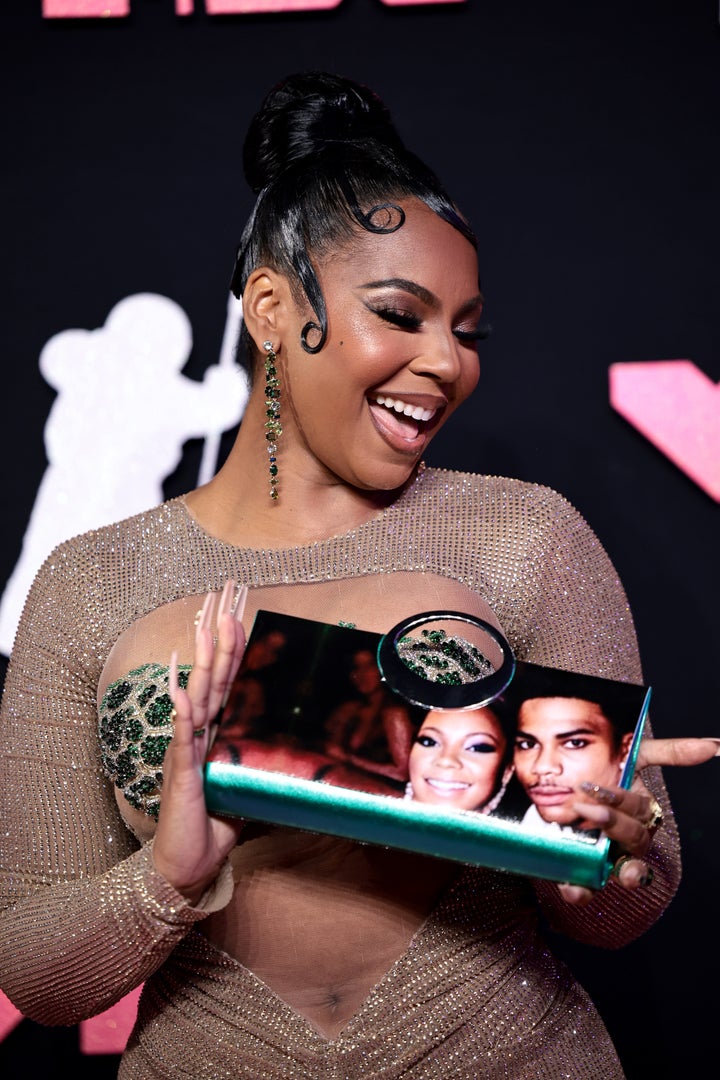 "Yeah, we cool again," he said. "We cool again. I think it surprised both of us, though. It wasn't anything that was, like, I don't think planned. I think we both was pretty much doing what we do. But sometimes being separate, you understand one another more."
"Time does wonders for a lot of different things," he explained. "And time is one those things that allows you time to reflect on what's what, and you get a chance to see things in a different light and see your faults. So I think we both did that, and it's cool that we just friends."
Ashanti and Nelly first started dating in 2003 after meeting at a Grammys event. The "Body On Me" collaborators spent the next decade dating on-and-off, until breaking up for good in 2013.
Ashanti talked about feeling "betrayed" by the "Country Grammar" rapper during a 2015 interview on The Meredith Vieira Show, where she said, "I think sometimes when people have their own insecurities it allows them to act out of character. I've been betrayed."
"Again, you just have to grow," she went on. "You have to grow up and accept responsibility for the things that you do. I'm not a big fan of people being cowards. I think it's really important to know yourself and understand what you want and get it. I'm in a different place right now."