In the early days after he catapulted to global fame, Peloton instructor Cody Rigsby was often described as the modern equivalent to another at-home fitness guru, Jane Fonda.
Still, it's hard to imagine Simmons encouraging his fans to "be a ho" and explaining the intricacies of hooking up at gay clubs and navigating threesomes, all of which Rigsby does with unfiltered humor and thoughtful aplomb in his book.
Released Tuesday, "XOXO, Cody" also finds the first-time author laying his insecurities bare with refreshing candor. The book is at its most poignant when Rigsby opens up about his childhood, recalling stretches of time after his father died and he and his single mother, Cindy, were homeless. His relationship with his mom, who is bipolar and in recovery from drug and alcohol addiction, remains complicated today.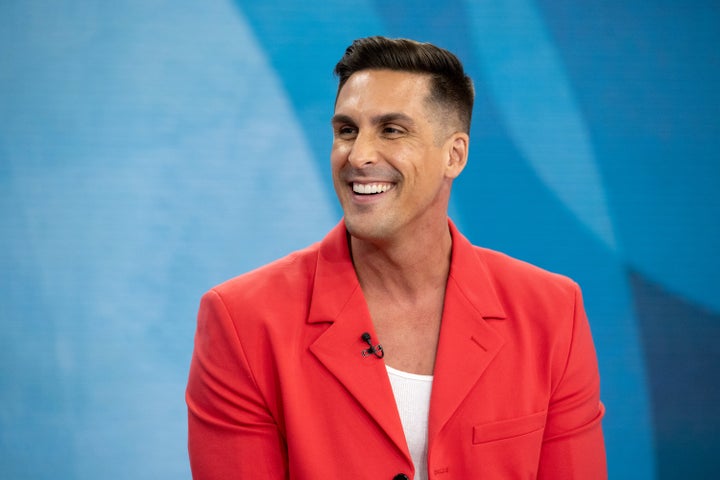 Those early setbacks haven't slowed Rigsby's rise. His ability to pepper his Peloton rides with sassy one-liners and sage advice has earned him a cult following, affectionately known as the "Boo Crew." He has found success off the bike, too, like when he competed on "Dancing With the Stars" in 2021. He also auditioned for a role in "Barbie," apparently at director Greta Gerwig's request.
As he prepared to embark on his cross-country "XOXO, Cody" book tour, Rigsby chatted with HuffPost about grief, pop divas, his recent "hard relaunch" with his boyfriend, and why he doesn't consider himself a "Disney adult," despite mounting evidence to the contrary.
Talking about your life in depth for a book is obviously different than the nuggets you've given us on the bike. Was it ever a challenge for you to let down your guard in long form?
Honestly, no. I'm an open book. I really believe in transparency and vulnerability. I don't hold on to shame or guilt about my upbringing or mistakes that I've made. Some people might think I was going to spill hot tea and gossip from the Peloton locker rooms. I always feel like I'm disappointing people when I tell them we are all friends in one way or the other, we're all supportive of each other, and we root for each other.
My intention was for readers to be able to take something from my book and feel like they're seen and they're safe, and that it might help them process a similar situation they're in. That's how I approach my rides and my TikToks: I say what's on my mind, and it always comes from an intentional place.
Your rise to fame via Peloton was, in many ways, hastened by the COVID-19 pandemic, a time of global tragedy. Has that ever concerned you and, if so, how have you been able to come to terms with it?
It was definitely weird and I had a lot of emotions I was working through at that phase of life. I felt extremely conflicted because the world was going through a challenging time, yet I was finding success in my career.
The thing that brought me the most comfort was knowing that I could be a light for so many people in such darkness. I was honored that people trusted me with creating a safe and joyful space at a time we were all going through this tragedy.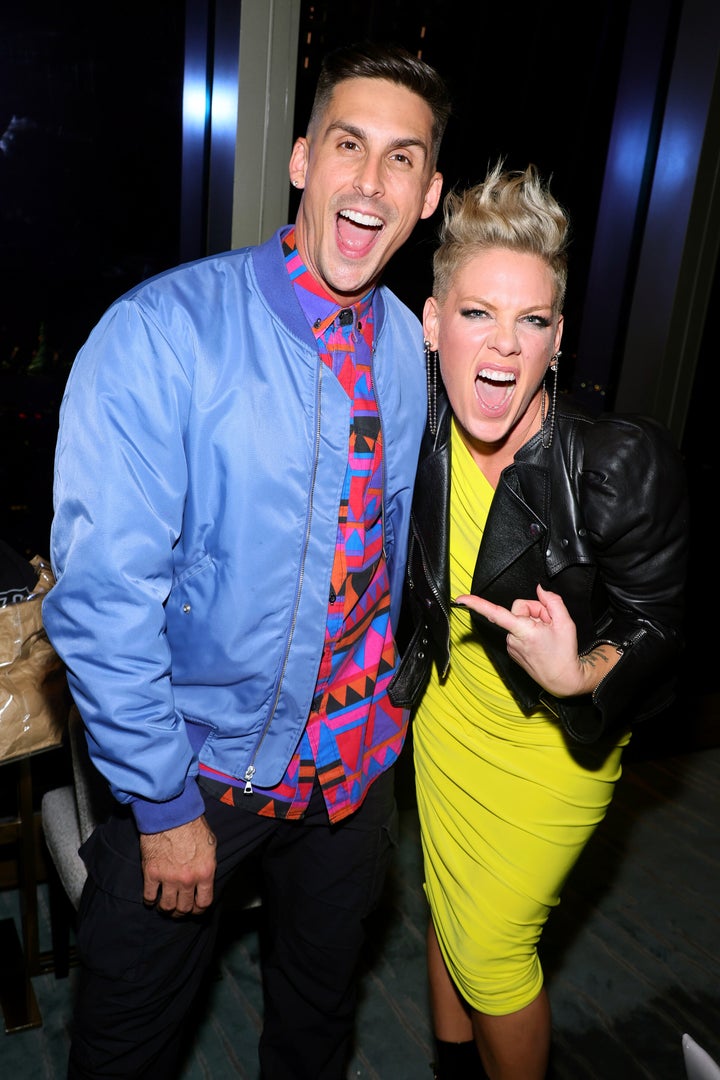 One of the most moving parts of the book is your coming-out story. Nowadays, some people are questioning if publicly coming out as LGBTQ still matters. Why was it important for you to reflect on that experience?
I think I heard it from Janelle Monáe ― about "inviting people in" rather than coming out. I respect that if that's how people feel they need to share their stories. For me, I just think coming out is such a special process. You have to sit with all these uncomfortable feelings. You have to feel a lot of shame, a lot of guilt. I came out 17 years ago, and it was such a pivotal moment of release and stepping into power.
As much progress as we've had in this country and this world with queer rights, we're unfortunately taking a step back. That's really scary. There are a lot of forces out there trying to diminish our queer joy.
So it's important for me — and other queer people with a platform — to live out loud, to be visible, to speak our truth, so that we are in the hearts of anybody that will listen. Hopefully that will influence how they vote and how they go about in their community by reminding them that they know a queer person, and that they have something in their power to keep us safe.
You delve deeply into the complex relationship you have with your mom, Cindy. Has she had a chance to read the book yet?
She hasn't. She's waiting on the audio version. She has a lot of health issues, and there are some diminishing things happening, so it would be best for her to listen to the audiobook.
Before I wrote this, I sat her down and said, "I'm obviously going to be vulnerable and talk about our story. I'm going to talk about some some hard things." But I wanted to share this story so that people find a place to process their trauma or their own complicated relationships with their parents.
I'm no one if I'm not Cindy's son. My hope is that when she listens to it, she moves into a place of forgiveness for herself and really, truly feels the love I have for her.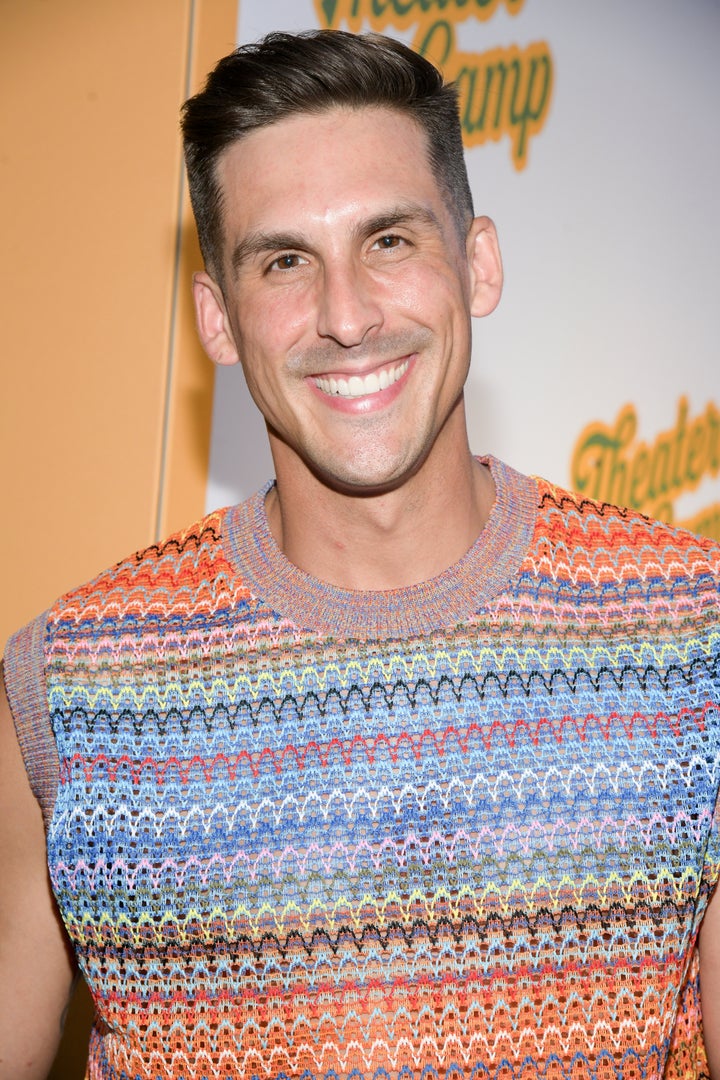 On a lighter note, you make a point to clarify that you are not a "Disney adult" — I would've thought you were! Why was it important for you to distinguish yourself as not being one?
I'm really losing this argument! [laughs] I have a Mickey Mouse tattoo, and in the year 2023, I've already been to Disney World twice. So, yeah, I'm really losing this argument.
I feel like Disney adults have a certain reputation, and I guess I was trying to avoid that reputation. I consider my friend Corey — who I've been to Disney World with many times — a Disney adult. He's the one who's planning the trip and gets on the app as soon as we get there to book everything. So as much as I don't identify as a Disney adult, I respect and I love and I appreciate my Disney adults. If you're not going to Disney World with a Disney adult, you're not getting the full experience.
You recently had a "hard relaunch" with your boyfriend, Andrés. How would you describe your current relationship and what sets this romance apart from the ones you had with your exes, which you talk about in the book?
What I love about my partner is that we're both really silly. And I'm proud of us for taking a break. We were arguing about the same things, and doing the same things to try to fix them, and getting nowhere. We came to a place where we had to end things.
But it created a space for us to reflect on who we are and what we wanted and to ultimately come back to each other. You have to give time for each person to figure their own stuff out. We're committed to that individually. That's what everybody wants in a long-term partner — to choose each other, over and over again, through life's ups and downs.
"As much progress as we've had in this country and this world with queer rights, we're unfortunately taking a step back. That's really scary. There are a lot of forces out there trying to diminish our queer joy."
- Cody Rigsby
You dedicate your book to Britney Spears. I love to ask fellow gays what drew them to their favorite diva. What was it about Britney that made her stand apart from the crowd for you?
Watching Britney Spears in her prime in the 2000s was so magical to me. There was a lot of chaos in my life at that time — I was dealing with being homeless and sleeping on the floor of a motel and not knowing sometimes where food would come from. So being able to watch MTV at a friend's house or on the TV at the bar that my mom was working at felt like an escape. It was instant serotonin. Also, I've always been a natural dancer, so she really inspired me for that part of my career.
You got to spend time with Pink at her album release party earlier this year. Now we just need to manifest a moment between you and Britney.
You know, I just want to give Britney her space. She's given us so much and she's been through so much. I just need Britney to do Britney. When Britney is ready to to collaborate — maybe on a Peloton dance cardio class — I'm here with open arms. But I'm gonna give her space.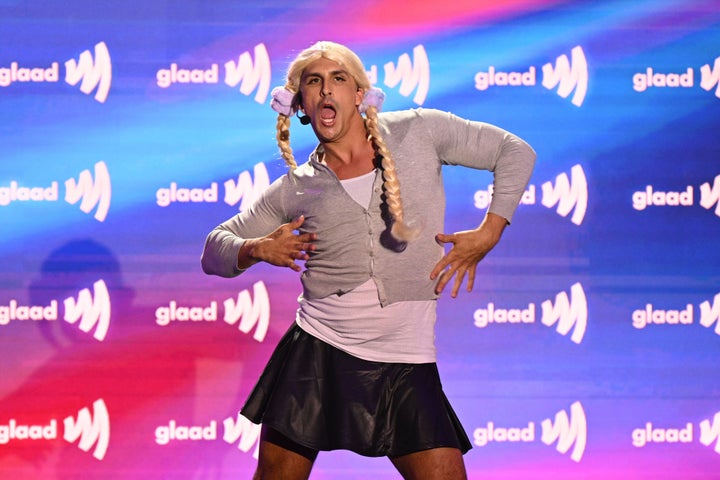 You've been involved with GLAAD for several years now. Are there other political or social causes, whether LGBTQ-specific or otherwise, that you feel particularly passionate about and hope to support in your work?
Mental health is just such in my orbit. And I really advocate for people taking care of themselves physically, mentally and emotionally. In this world, we can get really distracted, we can get very busy, and we stray away from our foundation and center. So I want to always advocate for people taking care of their mental health. You know, if you're privileged enough to have access to a therapist, go see a therapist. If you're holding things inside and feel like you're going to be a burden to friends, I promise you that you're not. So that's always something that's super important to me.
You end the book by describing yourself as a work in progress. As you look ahead to the next 35 years and beyond, what will you be striving to achieve in that time frame?
I'm not someone who has a five- or 10-year plan. I don't know what's going to come next. I just want to be happy and bring a lot of joy into this world, and I hope that the career that I've built, the things that I've invested in, will bring about other opportunities that I can pursue. I have no idea what that's going to be, and that's OK. I'm ready for when it lands in my orbit.
This interview has been lightly edited and condensed.