Florida Gov. Ron DeSantis' administration is advising people under the age of 65 not to get the updated COVID-19 vaccine in complete opposition to the guidance of federal health officials amid a rise in coronavirus-related hospitalizations.
Florida Surgeon General Joseph A. Ladapo, who opposed vaccines for most children and the use of masks during the height of the pandemic, reasoned that he's skeptical about the vaccines' safety.
"I just think that at this point, with the amount of immunity that's in the community, with virtually every walking human being having some degree of immunity, and the questions we have about safety and about effectiveness ― especially about safety ― my judgment is that it is not a good decision for young people and for people who are not at high risk, at this point in the pandemic," he said during a panel discussion Wednesday.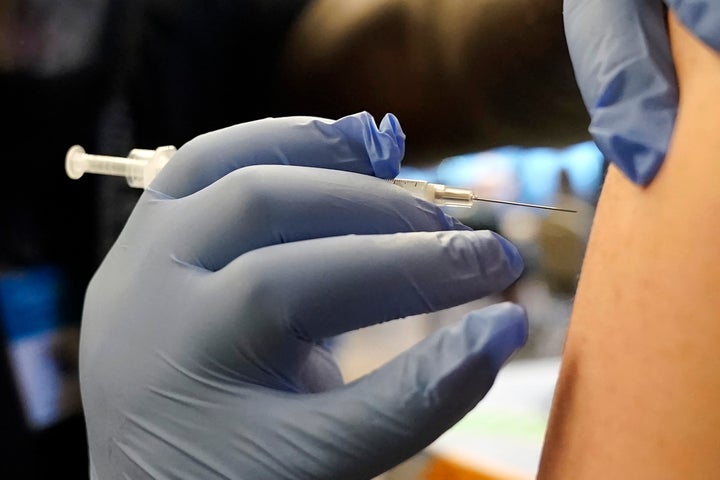 DeSantis, a GOP contender in the 2024 presidential election, also advised against the shots approved for use this week by the Food and Drug Administration (FDA) and the Centers for Disease Control and Prevention (CDC). They are expected to be available to the public this week.
"I will not stand by and let the FDA and CDC use healthy Floridians as guinea pigs for new booster shots that have not been proven safe or effective," DeSantis said in a statement.
The governor accused the vaccines of being hastily approved without adequate evidence that the shots' benefits outweigh any risks.
CDC Director Dr. Mandy Cohen later shot back that the shots are safe and have undergone rigorous testing.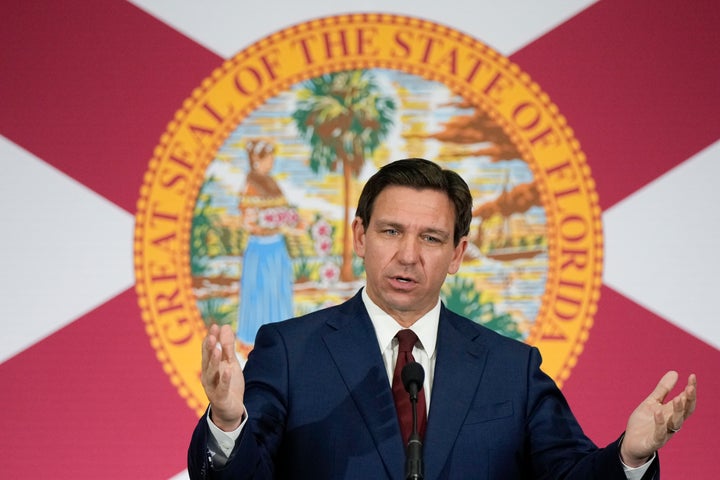 "They are proven safe; they are effective, and they have been thoroughly and independently reviewed by the FDA and CDC," she said in a statement sent to HuffPost. "Public health experts are in broad agreement about these facts, and efforts to undercut vaccine uptake are unfounded and dangerous."
Dr. Peter Marks, director of the FDA's Center for Biologics Evaluation and Research, also defended its safety and efficacy standards.
"The public can be assured that these updated vaccines have met the agency's rigorous scientific standards for safety, effectiveness, and manufacturing quality," he said in a statement. "We very much encourage those who are eligible to consider getting vaccinated."
The CDC and FDA back in March sent a letter to Ladapo that slammed his past comments on COVID-19 vaccines, saying his claims that the shots are linked to health risks are "incorrect, misleading and could be harmful to the American public."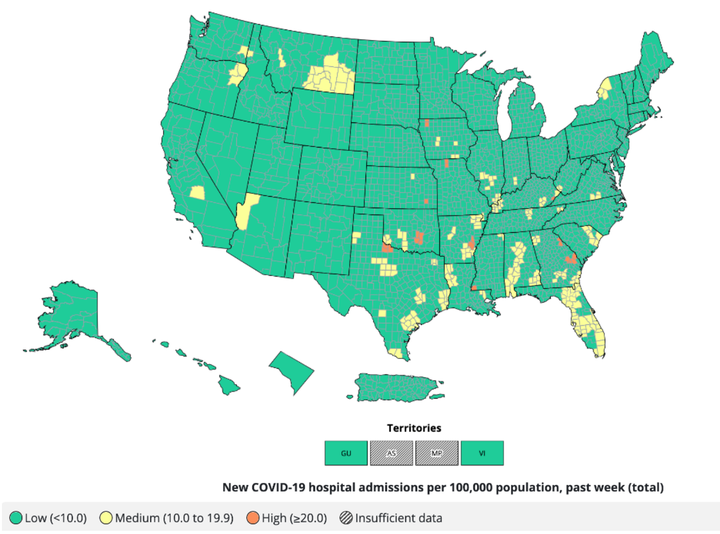 Former Florida Surgeon General Dr. Scott Rivkees, who preceded Ladapo but was largely out of public view during the pandemic after encouraging social distancing and mask-wearing, also hit back at DeSantis and Ladapo's messaging. He called it contrary to conventional public health norms.
"COVID is a vaccine-preventable disease," Rivkees, who resigned as surgeon general in 2021 and now teaches at the Brown University School of Public Health, told USA TODAY NETWORK - Florida. "These vaccines are very safe and very effective."
The CDC recommends that everyone ages 6 months and up get the latest vaccine, designed to fight the most common variants of the virus that are circulating, to help prevent serious illness and death.
There are currently more people hospitalized for COVID-19 in Florida than in any other state, with roughly 12 new hospitalizations reported per 100,000 in the week ending Sept. 2. This is a 4.4% increase from the previous week, according to data obtained and shared by the CDC.
Nationwide, COVID-19 hospitalizations and deaths have been incrementally rising since July.