Former NFL Network reporter Jim Trotter filed a racial discrimination lawsuit Tuesday against the league and its cable channel, accusing them of not renewing his contract because he criticized the sport's lack of diversity among its coaches and other leaders, along with other examples of overlooking blatant racism.
The 53-page complaint from Trotter, who is Black, was filed in a Manhattan federal court. In it, he alleges that the league retaliated against him for challenging NFL Commissioner Roger Goodell's "deplorable record on hiring, retaining and advancing Black leaders across the organization including in the NFL newsroom."
The NFL's treatment of Trotter, who is now a columnist for The Athletic, "is consistent with a documented history of silencing, retaliating against and 'blackballing' Black men who speak out about such conduct," the lawsuit states. "This is the NFL's modus operandi and part of the fabric of the league," it continued, pointing to the league's treatment of quarterback Colin Kaepernick for igniting the national anthem protests.
Trotter provided a timeline of events leading up to his termination, starting with an NFL executive telling Trotter's agent last fall that there was no reason to expect his client's contract wouldn't be renewed. The following February, Trotter called out Goodell during an NFL press conference, saying: "I've worked at NFL media for five years, and during those five years we've never had a Black person in senior management in our newsroom. That's a problem." He had made a similar comment last year, the lawsuit states.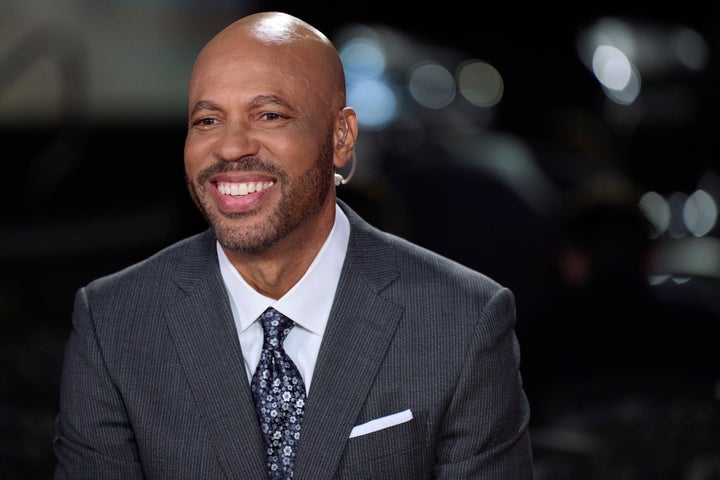 When an NFL executive asked Trotter the following month if he was "in alignment" with the NFL, the lawsuit continued, Trotter responded that he was "not in alignment with a newsroom that does not have Black representation in decision-making positions."
Trotter provided more staffing statistics in his lawsuit, noting that the NFL Media newsroom has "no Black managers, no Black copy editors and no Black full-time employees on the news desk."
"All of these numbers stand in stark contrast to a league in which 60-70% of the players are Black," the lawsuit notes.
After weeks of being denied assignments, Trotter said, he discovered his contract was not renewed.
In a statement responding to Trotter's lawsuit, an NFL spokesperson denied the allegations and said his contract was simply not renewed for financial reasons.
"We take his concerns seriously, but strongly dispute his specific allegations, particularly those made against his dedicated colleagues at NFL Media. Mr. Trotter's departure from NFL Media was one of many difficult decisions ― similar to decisions recently made by many other media organizations ― to address a challenging economy and a changing media environment," the statement said.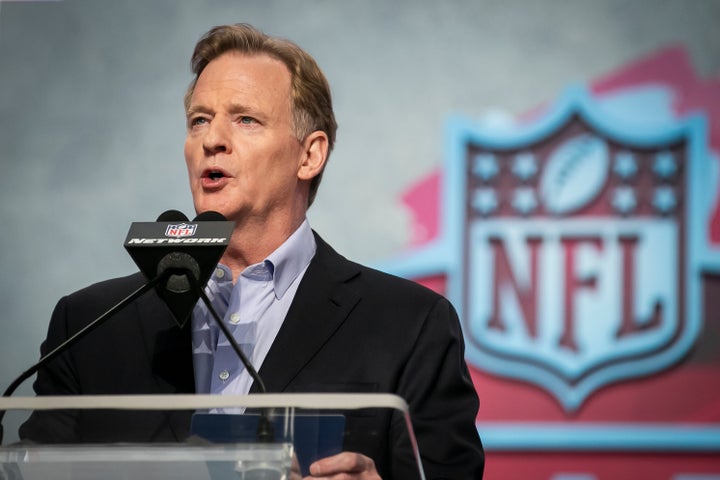 His lawsuit alleges several other instances of racism while working for the NFL Network, much of which went "entirely unchecked" by the league's authorities. He cites a conversation with Jerry Jones, owner of the Dallas Cowboys, in which Trotter asked him about the lack of Black people in NFL decision-making positions. Jones allegedly responded: "If Blacks feel some kind of way, they should buy their own team and hire who they want to hire."
No action was taken when Trotter complained about this comment to his superiors, the lawsuit says.
Jones denied the allegations in a statement to HuffPost.
"Diversity and inclusion are extremely important to me personally and to the NFL," he said. "The representation made by Jim Trotter of a conversation that occurred over three years ago with myself and our VP of Player Personnel Will McClay is simply not accurate."
(Jones is also facing a sexual assault lawsuit. Last week, the Texas Supreme Court denied his appeal to have the lawsuit thrown out.)
In another instance highlighted in Trotter's lawsuit, the reporter says Buffalo Bills owner Terry Pegula reacted to player protests against racial injustice by saying: "If the Black players don't like it here, they should go back to Africa and see how bad it is."
Pegula put out a statement shortly after Trotter's lawsuit dropped, saying the remark attributed to him is "absolutely false" and that he's "horrified that anyone would connect me to an allegation of this kind."
Trotter's lawsuit asks for a "court-ordered monitor to review the NFL's policies and/or practices and implement necessary changes with respect to the hiring, retention and advancement of Black people" throughout the NFL, along with an investigation into all possible discriminatory practices within the organization.
"The NFL and team owners have repeatedly shown they are unable to monitor and police themselves," the lawsuit states, "making these equitable measures a necessary component of any awarded relief.