Doja Cat isn't one to shy away from stepping out at the annual Met Gala in the most head-turning looks.
Now Twitter users are thinking she might have just pulled off one of the evening's most far out entrances.
Moments before the highly anticipated event, folks on Twitter began speculating that an unidentifiable celebrity being whisked away to the iconic fashion event, covered in a full-body plastic bag, must be the Grammy-winning singer.
Footage of the mysterious person being placed in an SUV, wrapped completely from head-to-toe and channeling some serious "The Mummy" vibes, began making the rounds across Twitter.
Naturally, Twitter users began sounding off with assumptions that Doja Cat must be underneath the top-secret look.
Not long after the perplexing clip spread across the internet, the star appeared on the red carpet dressed as a stunning, bedazzled cat.
Doja Cat's reps did not immediately respond to HuffPost's request for comment.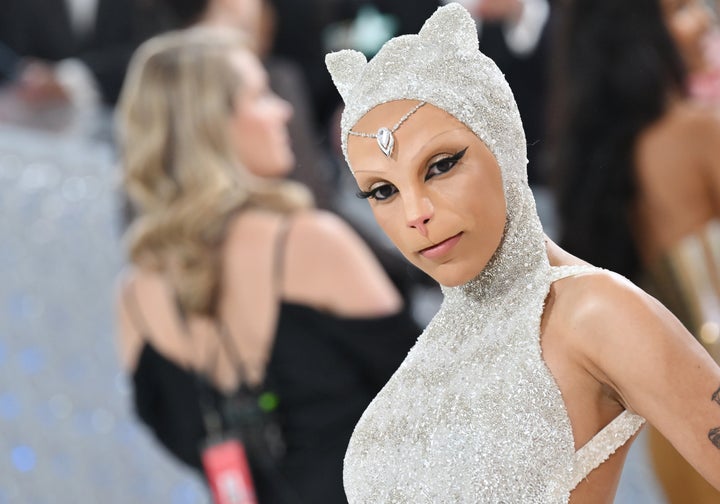 Just hours before the red carpet, the "Woman" singer caught her fans' attention by appearing to tease her 2023 Met Gala ensemble on Instagram.
In typical Doja fashion, the tease had an aura of enigma, giving very little insight.