Elton John's "Candle in the Wind 1997" was both a tribute to a global icon and a smash hit on both sides of the Atlantic, but the song didn't leave much of an impression on its co-author.
Appearing on Andy Cohen's SiriusXM radio show on Monday, lyricist Bernie Taupin opened up about updating "Candle in the Wind" 24 years after the song's initial release in memory of Princess Diana, who died in 1997.
"To this day, I still think it's probably one of the biggest-selling singles of all time," explained Taupin, who has been collaborating with John since the 1960s. "It was totally quite extraordinary because it was totally worldwide."
After noting that he finished writing the update "in about 5 or 10 minutes," he added: "If you asked me to this day to recite the lyrics, I wouldn't be able to remember a word of it."
The song has had several cultural resurgences in the 50 years since its initial release. In 1986, John unveiled a music video for the song featuring footage from an Australian concert that went into high rotation on MTV.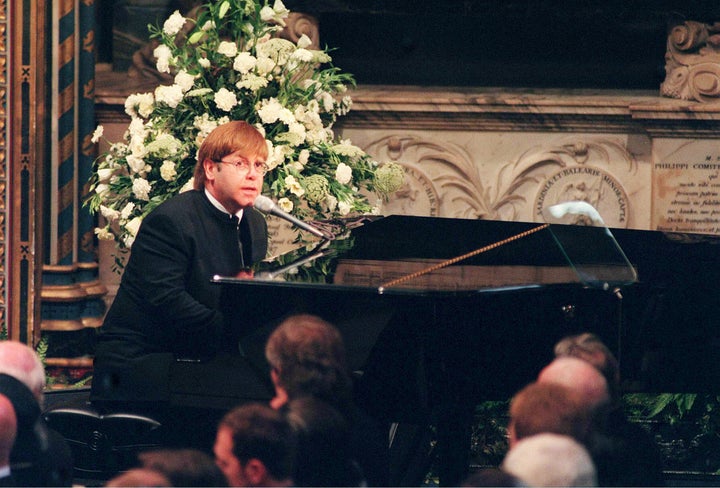 Four years after that, he dedicated the song to Ryan White, an Indiana teen who became a poster child for the HIV/AIDS crisis after contracting HIV via a blood transfusion.
John performed "Candle in the Wind 1997" at Diana's funeral on Sept. 6, 1997, and vowed never to sing it live again. The following year, the song won him a Grammy for Best Male Pop Vocal Performance.
In his chat with Cohen, Taupin said he re-wrote the song's lyrics "very much as a favor to Elton, because he was very close with Diana."
He went on to note: "I didn't know her. I paid very little interest to her day-to-day life, like so many other people did."
Now 73, Taupin is currently promoting a new memoir, "Scattershot: Life, Music, Elton and Me." In addition to his lifelong collaboration with John, he's also written songs for Alice Cooper and Emmylou Harris, among other artists.
Catch a clip of Bernie Taupin's chat with Andy Cohen below.