The actor posted a slideshow of photos on Instagram Monday that showed him seated courtside next to the singer and his son, Levon Thurman-Hawke, 21, at the 2015 NBA All-Star game.
"After Rihanna's brilliant half time performance, I'm hoping my son can find it in his heart to forgive a Dad for taking his moment," Hawke captioned the post.
While the first photo shows a teenage Thurman-Hawke seated between Rihanna and his dad, the following photos show Hawke next to Rihanna instead, comfortably slouching in his new seat. Hawke and Rihanna are captured seemingly having a friendly conversation after the switcheroo.
Thankfully, Thurman-Hawke, now 21, seems to have fond memories of the outing. He commented on Hawke's post, writing, "Iconic content."
Fellow actor Gwyneth Paltrow, however, seemed stunned by Hawke's nonchalant appearance next to the music and beauty icon.
"Could you sit up straight, for god's sake?" she joked in the comments section of the post. "You're sitting next to Rihanna!"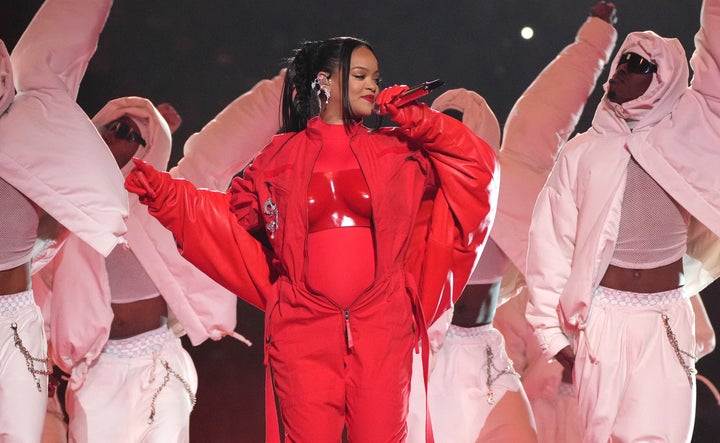 Rihanna set social media ablaze with her halftime show on Sunday, her first performance on stage in five years.
The singer treated viewers to a medley of some of her greatest hits, performing most of her songs suspended in the air. She surprised fans when she revealed on Sunday that she is pregnant with her second child.
Rihanna welcomed a son with rapper A$AP Rocky in May.