"Friends" director James Burrows said in a recent memoir that recurring cast member Helen Baxendale disrupted the chemistry of the sitcom because she was not funny.
Baxendale, who played Emily Waltham, the English girlfriend of David Schwimmer's Ross in 14 episodes in 1998-99, completed her arc after Ross said the name of his true love Rachel (Jennifer Aniston) instead of "Emily" during their wedding vows in London. That gaffe ended the relationship.
Baxendale's presence on the comedy apparently wasn't a match made in heaven either, Burrows wrote in "Directed by James Burrows," which came out in paperback this summer.
"She was nice but not particularly funny," Burrows wrote in an excerpt reported by the Daily Mail on Wednesday. "Schwimmer had no one to bounce off. It was like clapping with one hand."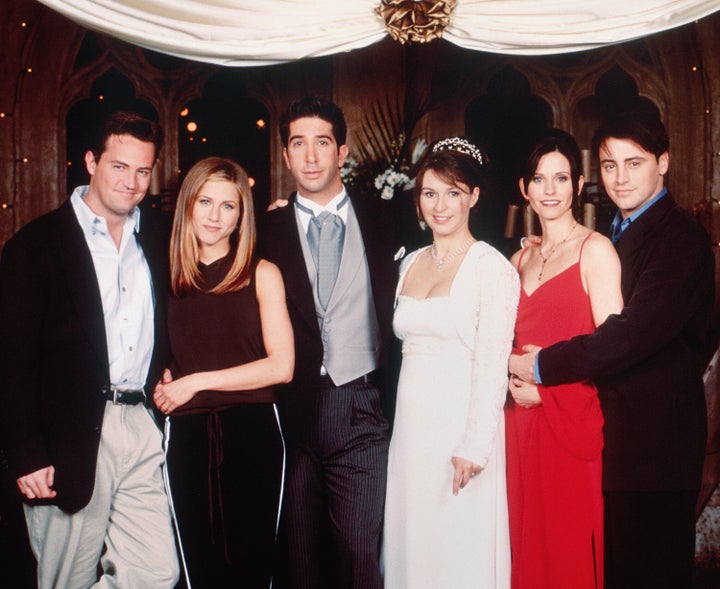 "In sitcoms and any type of romantic comedy, the funny is just as important as the chemistry," added Burrows, who directed 15 episodes of the classic sitcom, including "The One With All the Rugby" with Baxendale. His storied career also included "Cheers" and "Will & Grace."
"We discovered that any new girlfriend for Ross needed to be as funny as Rachel," he wrote. "Often, you can't recast, because of tight shooting deadlines or other logistical considerations. You don't cast anyone to be a straw man, unless it's for one episode."
Baxendale, whose career continued mostly in British television, once said her "Friends" co-stars were nice and professional but "we were never great mates," according to the tabloid.
HuffPost has reached out to Baxendale's rep for comment.
Sign up for Peacock
to stream NBCU shows.