There's no place like home, even when you're a global icon like Gisele Bündchen.
The supermodel recently got the chance to reunite with her whole family during a visit to Brazil, where she was born and raised.
On Tuesday, Bündchen shared a series of photos from her trip on Instagram. One of the images showed her posing with her mother and father, Vania and Valdir, her twin Patricia, and sisters Rafaela, Graziela, Gabriela and Raquel.
"Always in my heart and prayers," she wrote in the accompanying caption.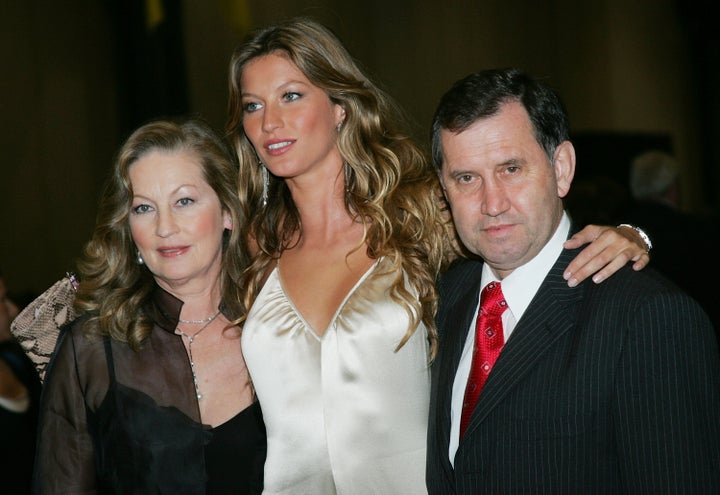 Other photos in the series include a snapshot of Bündchen visiting Rio de Janeiro's Christ the Redeemer statue with her 10-year-old daughter, Vivian. Also pictured is her 13-year-old son, Benjamin, smiling beside his grandparents.
Bündchen's personal life has been the subject of heavy media scrutiny since her 2022 divorce from NFL veteran Tom Brady. Speaking to People in May, she hinted that her siblings had once again offered their moral support following the end of her 13-year marriage.
"My family is everything to me and my sisters are my best friends even if sometimes we disagree," she said. "Family is what gives us our foundation, they are our greatest teachers, and they help us become who we are."
In a separate interview with People published this month, she said she's also been privately helping to care for her parents, who have been grappling with unspecified health issues.
"It's been very tough on my family. It's been a lot — in every area of my life," said Bündchen, who will publish her debut cookbook, "Nourish: Simple Recipes to Empower Your Body and Feed Your Soul," next spring. "I feel like whenever it rains, it pours. With all the different twists and turns that life takes, all we can do is the best we can given what happens in our surroundings."