A judge set bond on Tuesday for Harrison Floyd, the only defendant in the Georgia election subversion case to be jailed upon surrendering to Fulton County authorities last Thursday.
Judge Scott McAfee set Floyd's bond at $100,000 total, with $40,000 for his racketeering charge, $30,000 for a charge of influencing witnesses and another $30,000 for a charge of conspiring to commit solicitation of false statements and writings.
Unlike Donald Trump and the 17 other co-defendants who surrendered in the Georgia election interference case last week, Floyd did not have a prearranged bond and has been jailed since last Friday afternoon. At that time, Judge Emily Richardson denied his bond request, deeming him a potential flight risk and noting that he has a pending case for allegedly assaulting an FBI agent earlier this year.
Floyd, the former director of the group Black Voices for Trump, pushed back on her concerns.
"There's no way that I'm a flight risk, ma'am," he told Richardson.
"I showed up before the president was here," he continued, in reference to Trump, who surrendered to authorities last Thursday.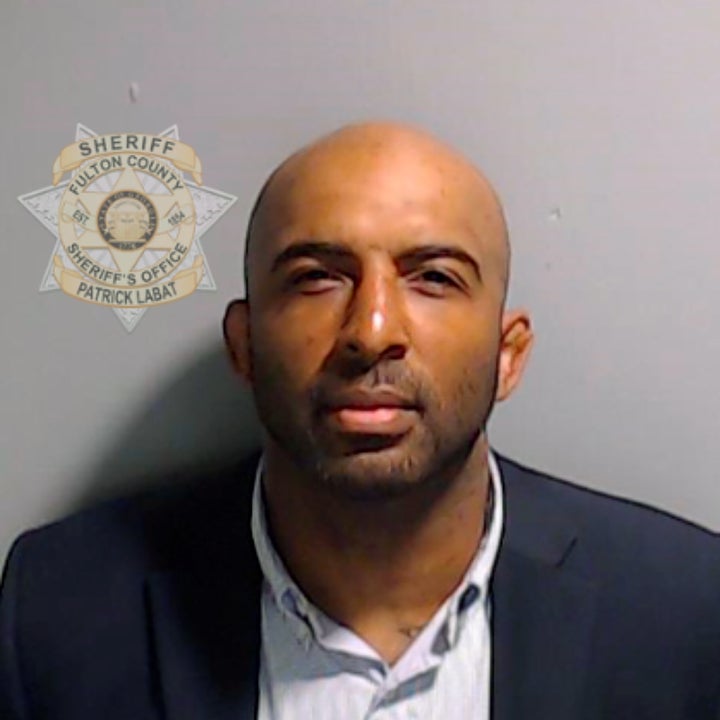 Floyd said that when he appeared before the judge last week, he couldn't afford a lawyer, saying he'd been quoted between $40,000 and $100,000 for the cost of retaining one. He's now represented by Todd A. Harding, according to the bond agreement.
Floyd's lawyers did not immediately reply to HuffPost to clarify whether Floyd has been released now that he's been granted bond.
The charges against Floyd revolve around accusations that he pressured former Fulton County election worker Ruby Freeman into illegally changing the 2020 election results in Trump's favor. Floyd is accused of texting and calling Freeman and recruiting a former publicist for the hip-hop artist Ye, formerly known as Kanye West, to come to her home.
According to Freeman, the publicist, Trevian Kutti, tried to get her to implicate herself in committing voter fraud and told her she was going to jail if she didn't cooperate with him.