Julia Louis-Dreyfus opened Tuesday's episode of her "Wiser Than Me" podcast by candidly sharing her "devastating" experience with a miscarriage.
"When I was about 28, I got pregnant for the first time, and I was crazy happy," said the Veep" star and "Seinfeld" alum, who married husband Brad Hall in 1987. "I got pregnant easily. I felt very fertile, very womanly. And then, quite late in the pregnancy, my husband Brad and I discovered that this little fetus was not going to live."
"So that was emotionally devastating, as you can imagine," she continued. "But it got worse because I developed an infection that landed me in the hospital. And I mean, this whole thing was just a complete nightmare. Of course, my mom flew out to be with me."
The pregnancy loss happened the same year Louis-Dreyfus was cast in "Seinfeld," where she landed her first Emmy.
"I finally got out of the hospital, and I came home to recuperate, but I wasn't allowed to get out of bed yet," said Louis-Dreyfus, now 62. "I was, as they say, bedridden."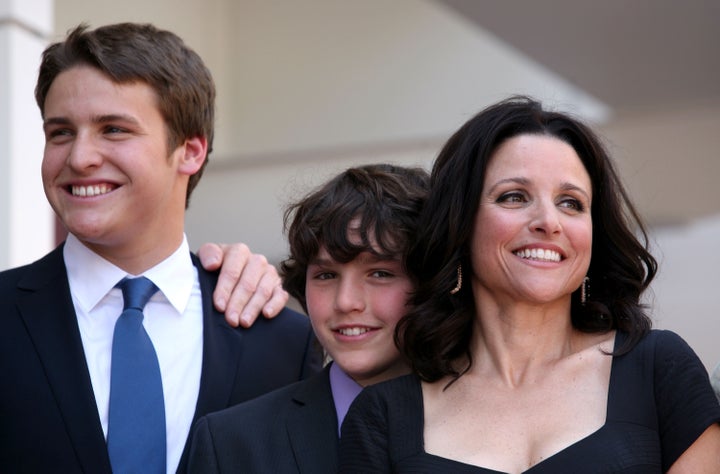 Louis-Dreyfus recalled her that mother came to stay with her and that her mother's cooking helped with the grief.
"She made this incredible cozy chili in a cast iron skillet with cornbread on top in the pan," Louis-Dreyfus said. "She and my husband Brad set up a little card table at the foot of the bed. And the smell of that cornbread and chili was so wonderful."
"It didn't matter" that she couldn't eat it, she said, because "the making of it was so comforting and embracing."