Maren Morris described the time after former President Donald Trump's four years in office as one where "people's biases were on full display" as she broke down her decision to leave country music.
"It just revealed who people really were and that they were proud to be misogynistic and racist and homophobic and transphobic," the Grammy-winning singer-songwriter told the Los Angeles Times.
"All these things were being celebrated, and it was weirdly dovetailing with this hyper-masculine branch of country music. I call it butt rock."
Morris, who has advocated on behalf of Black and LGBTQ artists in the genre, shared her plans to part ways with country music due to its "unwillingness" to make the genre more accessible and to tackle its history with racism and misogyny.
"I thought I'd like to burn it to the ground and start over," she told the Times.
"But it's burning itself down without my help."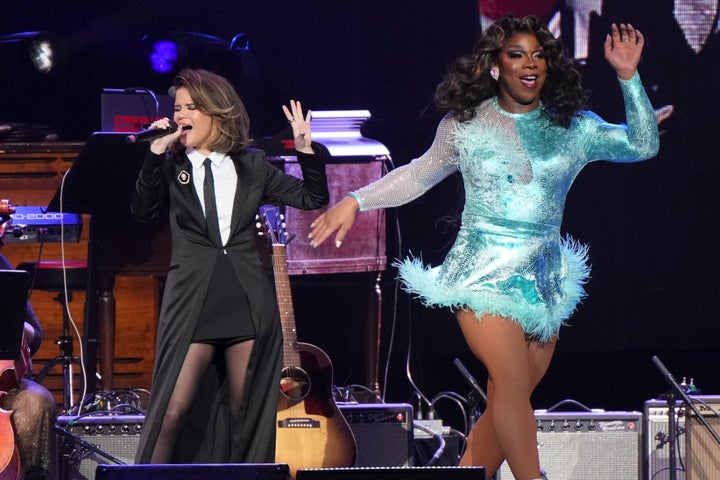 Morris noted that she's felt "very, very distanced" from country music, a genre she grew up with and one that's had an influence on her songwriting.
"Country music is a business, but it gets sold, particularly to young writers and artists who come up within it, as almost a god. It kind of feels like indoctrination," she said.
"If you truly love this type of music and you start to see problems arise, it needs to be criticized. Anything this popular should be scrutinized if we want to see progress."
She described Aldean's song, which has been subject to backlash and accused of being "pro-lynching," as "a last bastion."
"People are streaming these songs out of spite. It's not out of true joy or love of the music. It's to own the libs. And that's so not what music is intended for," she explained.
"Music is supposed to be the voice of the oppressed — the actual oppressed. And now it's being used as this really toxic weapon in culture wars."