McCarthy opened and closed a private meeting Wednesday of House Republicans justifying his reasoning for the inquiry sought by former President Donald Trump, the party's frontrunner to challenge Biden next year.
The White House mobilized to fight what it called the "unprecedented, unfounded claims" against the president regarding his son, Hunter, and the family finances.
In a 14-page memo to news media leaders, the White House urged them to hold Republicans "accountable for the fact that they are lurching toward impeachment over allegations that are not only unfounded but, in virtually all cases, have been actively disproven."
"They have turned up no evidence," said White House Press Secretary Karine Jean-Pierre. "This is a political stunt."
The moment is a politically pivotal one for the embattled Republican speaker McCarthy whose job is targeted by Trump's right-flank allies mounting a daily effort to oust him.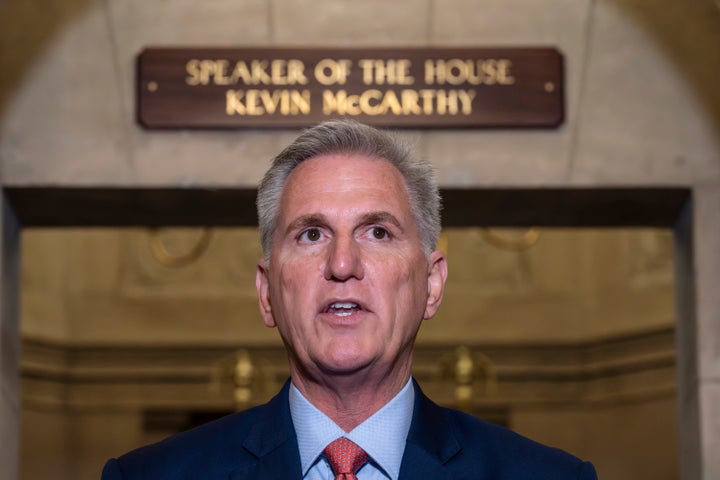 Other Republicans are girding for a monthslong inquiry that could result in articles of impeachment against Biden next year, in the middle of the presidential campaign. McCarthy has already signaled potential charges of abuse of power, corruption and obstruction in announcing the inquiry.
"There's a lot of accusations out there you just want the answers to," McCarthy told reporters at the Capitol. "Impeachment inquiry simply allows Congress, Republicans and Democrats, to be able to get the answers to the questions."
In the inquiry, House Republicans are trying to link Biden to the business dealings of his son, Hunter Biden, and deflect attention away from Trump's own legal peril as the two men battle anew for the White House. Trump is the only president to be twice impeached — acquitted both times — and he is the first to face criminal charges in four separate indictments, including for trying to overturn the 2020 election he lost to Biden.
The White House has said that Joe Biden was not involved in his son's business affairs. And so far, Republicans have unearthed no significant evidence of wrongdoing by the elder Biden, who spoke often to his son and as vice president did stop by a business dinner with his son's associates.
.@PressSec says impeachment inquiry is "baseless" and without evidence, and that Speaker McCarthy is doing it because he faces pressure from House Republicans such as Marjorie Taylor Greene and Matt Gaetz. She also weighs in on a possible government shutdown. pic.twitter.com/34v9u1OmO7
— CSPAN (@cspan)
September 13, 2023
The sooner the better to go after Biden, some GOP lawmakers feel.
"I hope we can get it through as quickly as possible," said Rep. James Comer, R-Ky., the chairman of the Oversight Committee leading the impeachment inquiry.
Comer and the other House chairmen involved in the impeachment inquiry headed across the Capitol to privately brief Senate Republicans. They spent nearly an hour walking Senate Republicans through the evidence they said they had gathered in the past eight months. Some members, like first-term Sen. Tommy Tuberville of Alabama, said it was the first time they had heard many of the allegations.
Afterward Sen. John Thune of South Dakota, the No. 2 Republican, said the briefing left him feeling "there's enough smoke there that there are legitimate questions."
Republican Sen. Lindsay Graham said it was compelling what investigators have compiled thus far. But he and other senators said they urged Comer and the other House chairmen to solidify the process by holding a House vote to move forward with the inquiry.
"I think they'd be better off having a vote. It does give it more legitimacy," Graham of South Carolina said.
House Speaker McCarthy spoke with press about President Biden's impeachment inquiry saying: "All we're looking at in an impeachment inquiry is answering the questions." pic.twitter.com/1eESX95Aqy
— CSPAN (@cspan)
September 13, 2023
With no vote to launch the inquiry, the impeachment probe is being done without formal House-passed ground rules. That allows Republicans to conduct the investigation in ways the Democrats say are not always transparent, releasing only partial information to the public.
On another front, McCarthy's decision to launch the impeachment inquiry appears to have done little to appease conservative lawmakers he needs to win over for his more immediate task: Persuading the GOP majority to pass the federal spending bills needed to avoid a government shutdown in just over two weeks.
Hard-right Republicans still want McCarthy to slash federal spending below the levels he and Biden agreed to as part of a budget deal earlier this year. And that stand risks a federal shutdown if they don't fund the government by Sept. 30 when current money runs out.
Democrats are expected to oppose those Republican efforts as well as fight Biden's impeachment.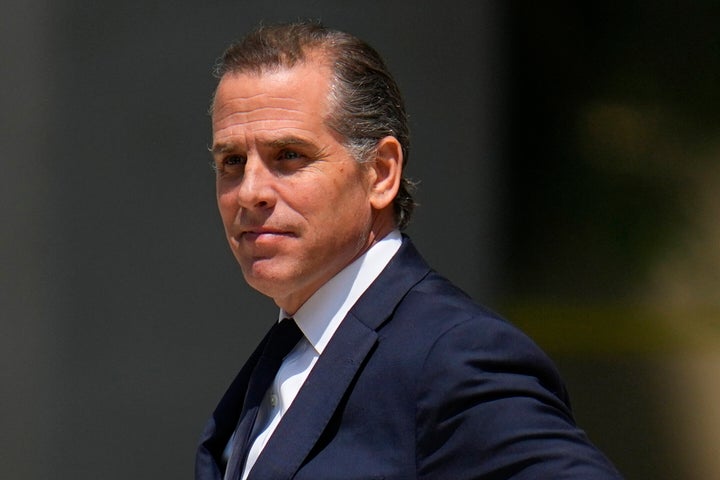 Rep. Adam Schiff, D-Calif., who led the first impeachment of Trump, said McCarthy's failure to bring the inquiry before the full House for a vote was an "an acknowledgement that he lacks the support in his conference to move forward."
"He is beholden to the more extreme elements," Schiff said as lawmakers returned to Washington late Tuesday. "It is yet another indication of the weakness in the speakership and the degree by which he is manipulated by Donald Trump."
Yet moderate Republicans representing districts that Biden won in 2020 over Trump and who are most at risk in next year's election generally were supportive of McCarthy's decision to launch the impeachment probe.
"I would have voted for it," said Rep. Mike Garcia, R-Calif., about the impeachment inquiry.
Garcia said, "There's smoke there so we have a requirement to go investigate that and see if there's fire there."
Rep. Nick LaLota of New York, another one of the Republicans from districts Biden won in 2022, said he wasn't worried about any backlash back home. "I think my constituents deserve some answers," he said.
The freshmen lawmaker, along with other potential holdouts like Rep. Ken Buck, R-Colo., were offered private briefings from leadership this week in order to assuage any concerns.
Rep. Tom Cole, R-Okla. said McCarthy didn't discuss a timeline for the impeachment inquiry.
"I don't think there is a timeline because you don't have a predetermined outcome," Cole said. "You do it until you think you've got the truth or you don't and can't go any further."
On the government-funding issue, it's "really the number one thing we have to get done by the end of the month," said Rep. Darrell Issa, R-Calif., exiting Wednesday's meeting.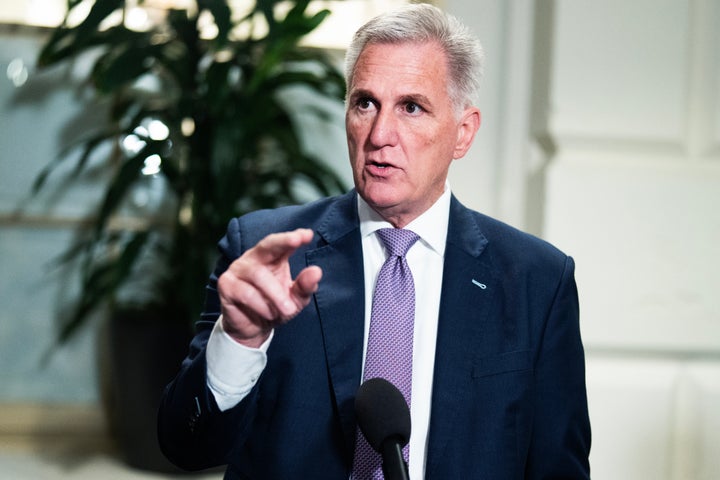 McCarthy does not appear to have a viable plan to keep the government open, several lawmakers said.
One plan McCarthy is floating for averting a shutdown is to ask the House to approve as many spending bills as possible at the lower levels Republicans want and push them on the Senate, which is run by Democrats, in hopes of forcing a compromise.
A massive House Republican bill to fund the Defense Department and related military affairs is scheduled for a vote this week, but it's unclear if the House will be able to pass it. The chamber came to a standstill by afternoon as a key test vote Wednesday was in jeopardy.
The Republicans are trying to tack on amendments including to eliminate funding for Ukraine and cut down the Pentagon's diversity, equity and inclusions offices. One amendment would reduce Defense Secretary Lloyd Austin's salary to $1.
Democrats are expected to vote against those as well as impeachment if the inquiry gets that far.
__
Associated Press writers Farnoush Amiri and Darlene Superville contributed to this story.
Related
Joe Biden
Politics
impeachment
Kevin McCarthy
Hunter Biden