Photographers caught the "Stranger Things" star roaming Milan with her fiancé, Jake Bongiovi, on Friday, and the couple seemed amused by the attention.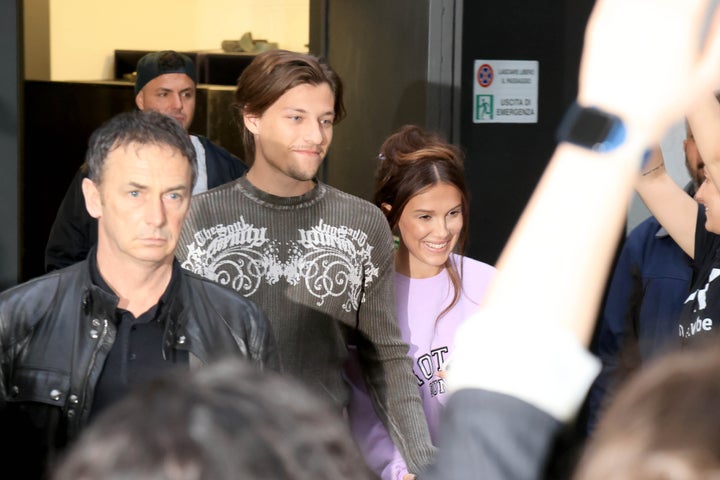 But looking more closely, it seems Brown and her beau may have been cooking up a scheme.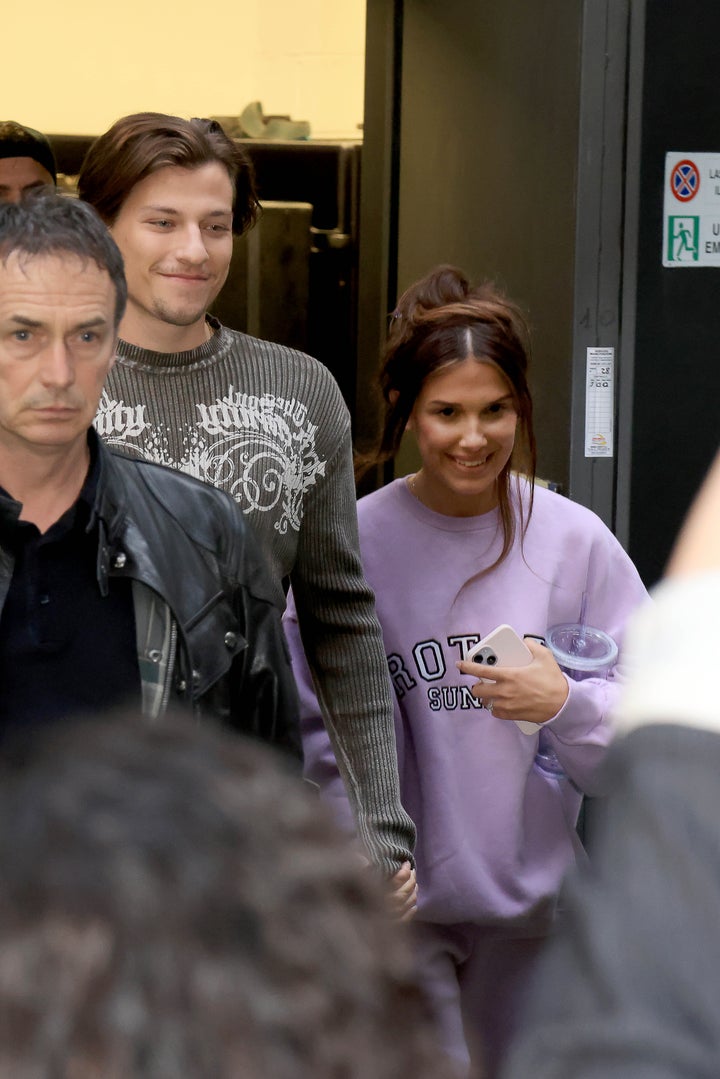 Just look at Brown's face here ― her expression clearly communicates that hijinks are afoot.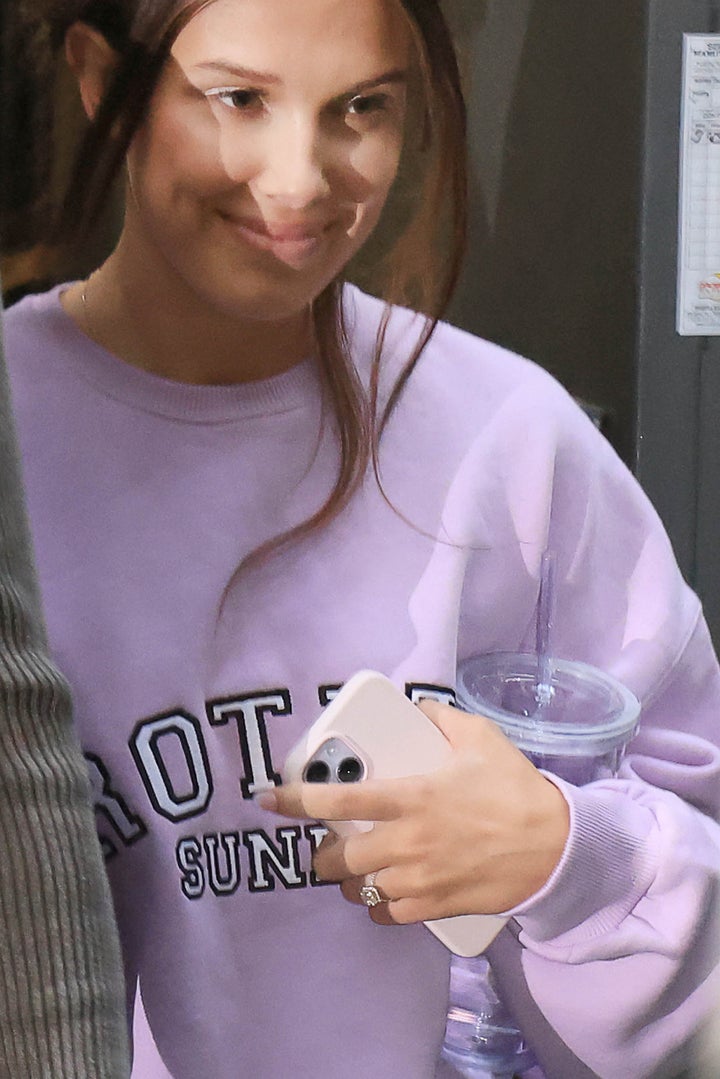 And indeed, a shenanigan was in the works — because later that day, Brown was spotted again, in the same outfit and holding hands with Bongiovi, with a new accessory that camouflaged her identity even more than a wig and a surgical mask made it impossible to recognize the Joker in "The Dark Knight."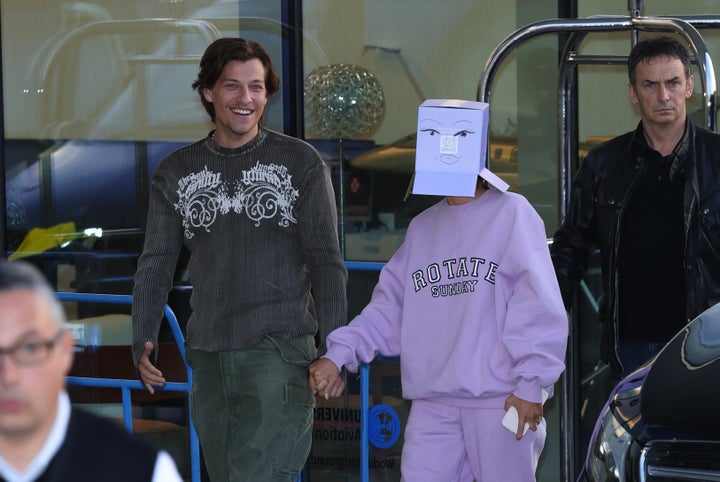 That's right: Brown appears to have drawn a face on a box, put it over her head and proceeded to walk around like she had pulled off some master act of trickery. But hey, bonus points for matching the shade of the box perfectly to her lavender ensemble.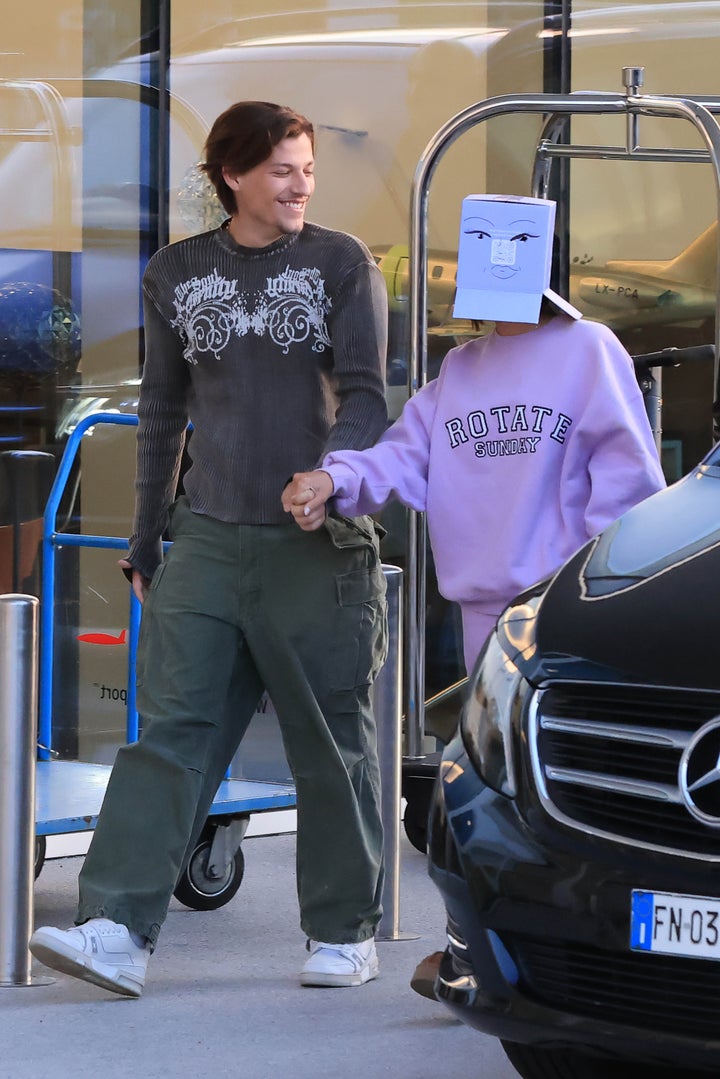 Clearly, the get-up was a joke. Bongiovi was photographed laughing at her ridiculous disguise, while Brown waved to paparazzi, emphasizing that the two were just being goofballs.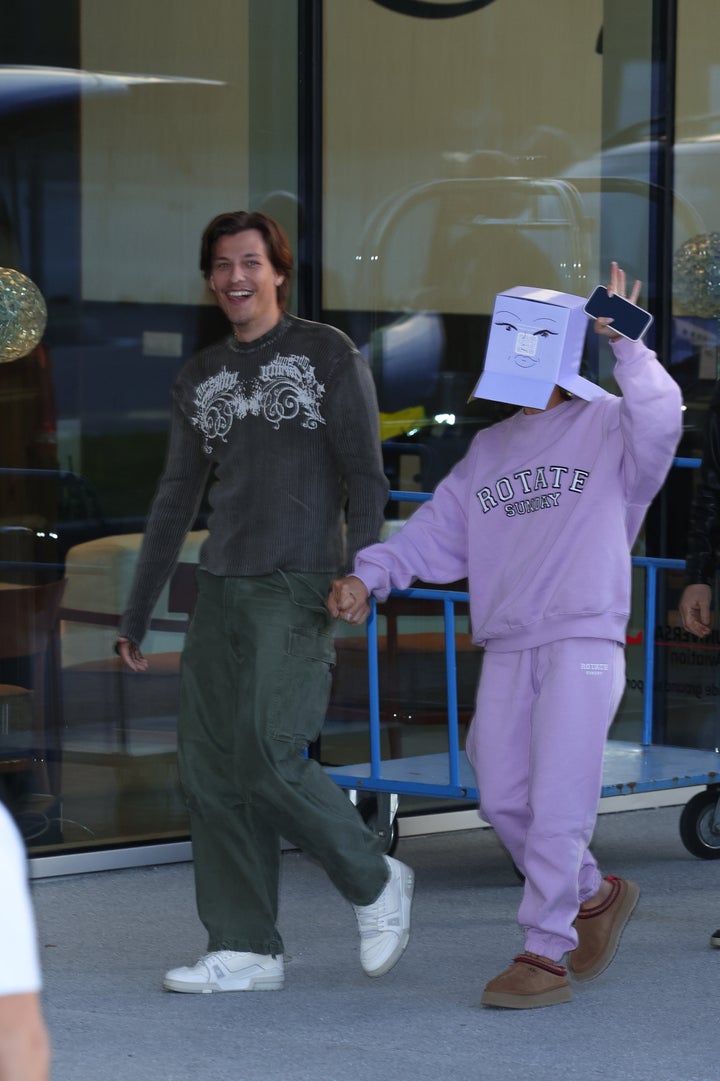 When photos of Brown's silliness made their way to Twitter, fans couldn't help but crack jokes. Many compared the "Enola Holmes" star to Shia LaBeouf, who showed up to a 2014 premiere with a bag over his head that read "I am not famous anymore." Others felt Brown's disguise had hints of Taylor Swift's heroic efforts to thwart paparazzi, which have included walking sideways with her back to photographers and an allegation that she was once carried from her New York apartment to a car in a large suitcase.
To see how people responded to Brown's antics, check out the tweets below.
Next Halloween couple costume
— NєνєrFσяgєт∂ємι♡♕ (@NeverForgetDemi)
April 28, 2023
Not her putting eyelashes on the eyes 😭😭😭
— Mia 👻🔪 (@fkthisfranchise)
April 29, 2023
Graduated from Taylor Swift Institute of hiding!
— Saee| ✨ (@ineedblankspace)
April 29, 2023
Idk this outfit kinda served
— Candy Necklace || Taylor 5/19 (@ethann0901)
April 28, 2023