Olivia Wilde is clarifying her comments on Rihanna's partner, A$AP Rocky, after drawing the ire of fans with an ill-timed compliment.
On Monday, the actor and director shared an Instagram video that had been posted by Rolling Stone that showed A$AP Rocky looking elated as he filmed a segment of Rihanna's Super Bowl halftime performance on his phone.
"If I thought he was hot before, this really put me over the edge," Wilde wrote in her Instagram Stories, tagging both Rihanna and A$AP Rocky.
Regardless of Wilde's intentions, the post drew heated backlash online, with some calling it "so desperate" and "embarrassing."
"Olivia Wilde always seems to be interested in what someone else's man is doing," one person tweeted.
Added another: "She said if her home is wrecked, yours can be too. Pay it forward."
The online furor was no doubt exacerbated by A$AP Rocky and Rihanna's announcement, issued just moments after the halftime show, that they are expecting their second child.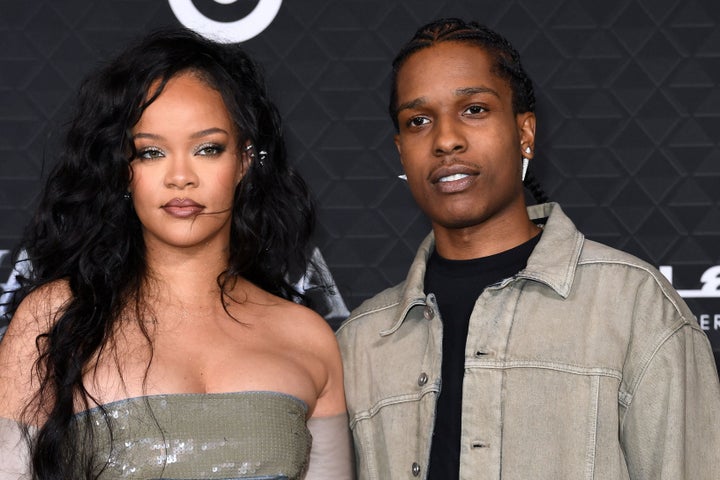 Later on Monday, Wilde responded to the criticism by resharing the video on her Instagram Stories with a revised message.
"For anyone who got it twisted ... it's hot to respect your partner," she wrote. "Especially when your partner just did thaaaaaat."
Wilde's private life came under heavy scrutiny during the production of her latest movie, "Don't Worry Darling," when she began a romance with one of the film's stars, Harry Styles. The pair split last November after dating for about two years.
Previously, Wilde was in a relationship with actor Jason Sudeikis, with whom she shares two children.