In a Guitar Player interview published last month, Queen co-founder Brian May issued a dire warning about the future of entertainment and other domains, saying that human- and AI-generated works could soon become indistinguishable.
"My major concern with it now is in the artistic area," May told the magazine. "I think by this time next year the landscape will be completely different. We won't know which way is up. We won't know what's been created by AI and what's been created by humans."
He added: "We might look back on 2023 as the last year when humans really dominated the music scene. I really think it could be that serious, and that doesn't fill me with joy."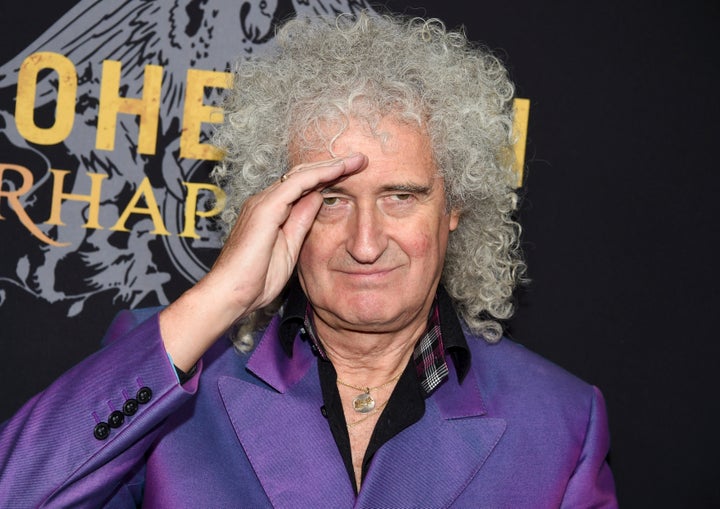 Artificial intelligence has become a worry for other creatives, too.
Speaking to Guitar Player, May conceded that the technology could help people become better problem solvers and produce "a lot of great stuff." But he further warned that its geopolitical application might cost lives.
"The potential for AI to cause evil is, obviously, incredibly huge – not just in music, 'cause nobody dies in music," he told the outlet. "People can die if AI gets involved in politics and world domination for various nations. I think the whole thing is massively scary."
May isn't the only musician to espouse concerns about AI, as peers including Sting and Ed Sheeran have done the same. And though modern technology has helped re-create the voices and likenesses of some deceased celebrities, Dolly Parton said she'd have reservations about using AI to preserve her own legacy.
"I'll have to decide on how much of that high-tech stuff I want to be involved in because I don't want to leave my soul here on Earth," Parton said earlier this year. "With some of that stuff, I feel like I'll be grounded here forever, so when I'm gone, I want to fly with it."