Rhi's got love on the brain — for her baby boy.
Rihanna and A$AP Rocky's new bundle of joy is making his glossy magazine debut in the pages of British Vogue's March 2023 issue. The couple and their son — whose name has not been publicly disclosed — grace the cover of the publication.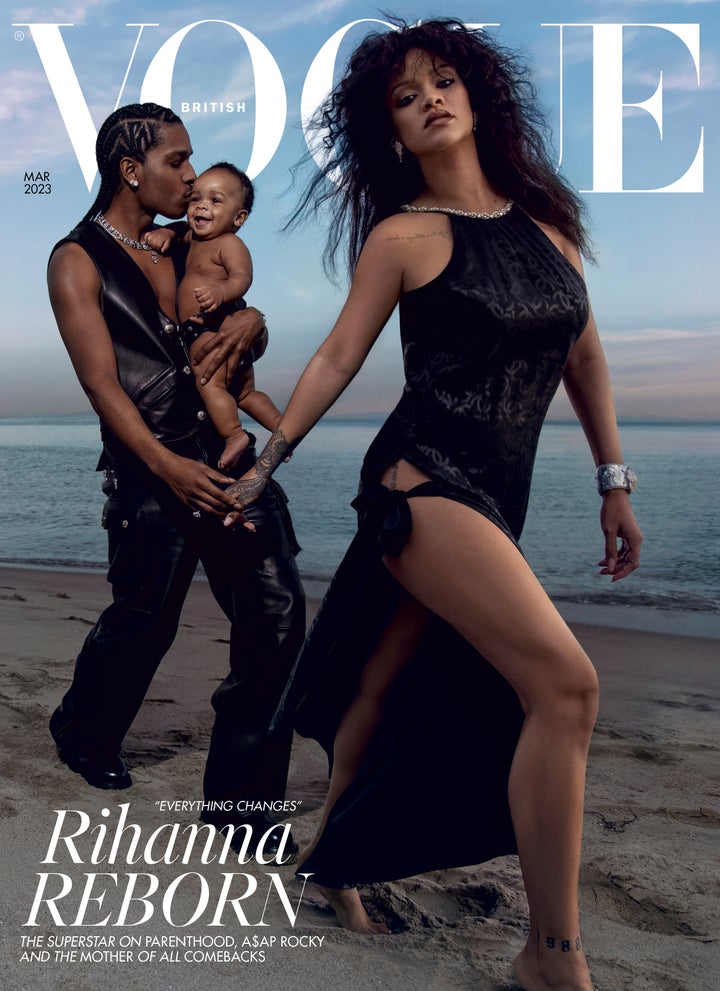 British Vogue's profile on Rihanna also boasts a few adorable photos of the Fenty Beauty founder holding her chubby-armed cutie pie and a sweet photo of A$AP Rocky clutching her belly.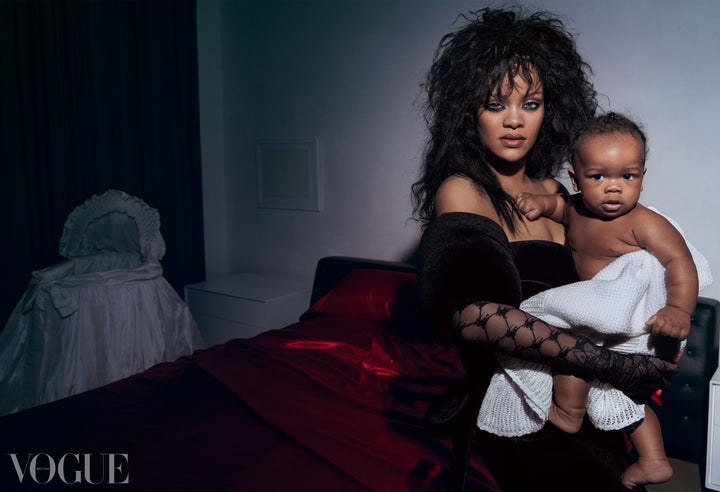 That picture (below) may allude to the pop star's confirmation that she is pregnant with her second child after fueling speculation during her Super Bowl 2023 halftime performance on Sunday.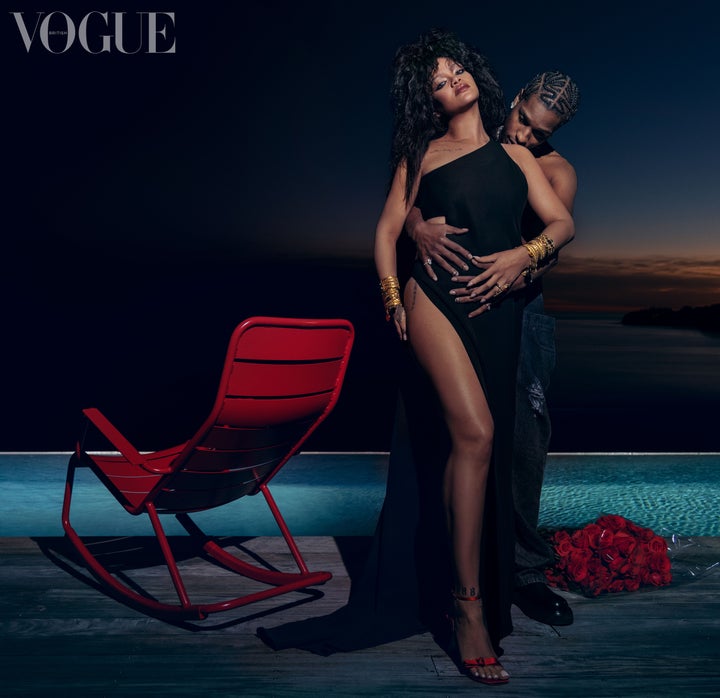 "my perfect baby!!!" Rihanna gushed on Twitter Wednesday with another photo of her son from the British Vogue spread.
The magazine emphasized the secrecy of Rihanna's son's name in its profile of the superstar. "Rihanna, Rocky, their families and teams are so consistent in calling him 'baby' in my presence I do half wonder if his name might actually be Baby," wrote the article's author.
This is also not the first time Rihanna has shared a glimpse of her son, who was born in May 2022.
Rihanna and A$AP Rocky released the first glimpse of "Baby" on TikTok after sharing exclusive photos with the website Hollywood Unlocked in December. The founder of Hollywood Unlocked, Jason Lee. explained on Twitter that Rihanna came to him with the photos after paparazzi snapped pictures of the baby without the parents' consent and threatened to publish them.
"She said if anyone was going to put it out she wanted me to," Lee explained.
"She wanted BLACK MEDIA to be the one to do it since she wasn't going to be given the choice," Lee added.
To check out more photos of Rhianna, A$AP Rocky and their baby that they 100% consented to, see the full feature in the March issue of British Vogue, available via digital download and on newsstands starting Feb. 21.