The sports official had previously been defiant about leaving his role.
AP, Kelby Vera
Sep 10, 2023, 04:27 PM EDT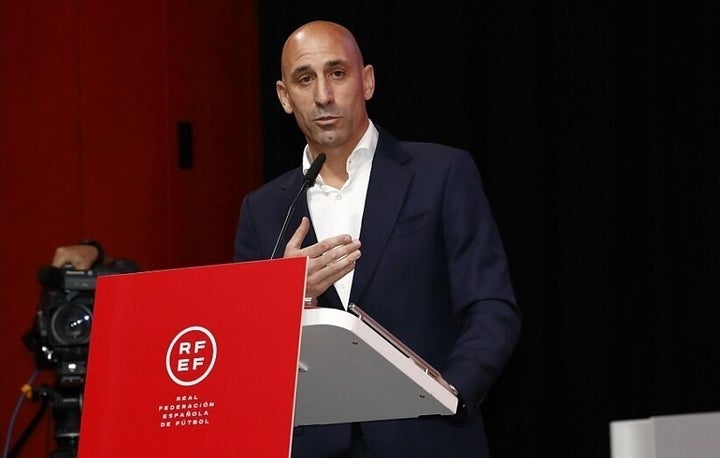 MADRID (AP) — Suspended Spanish soccer federation president Luis Rubiales says he will resign after kiss scandal.
This comes after his defiant refusal to step down after he kissed player Jenni Hermoso on the lips without her consent following Spain's World Cup win in August.
After the incident, Hermoso denied Rubiales claims the kiss was consensual in a statement from her union, FUTRPO.
"I won't tolerate anyone putting in doubt my word and even more so that anyone invents words that I did not say," she said.
This is a breaking story. More developments to follow.
Do you have info to share with HuffPost reporters? Here's how.