Trump's provocative comments about both Smith's team and U.S. District Judge Tanya Chutkan — who is presiding over the case — have been a central issue since the indictment was filed last month. Prosecutors have repeatedly signaled their concerns about the impact of Trump's social media posts and Chutkan explicitly cautioned against inflammatory remarks from Trump that could intimidate witnesses or contaminate potential jurors.
The posts continued Tuesday both before and after the latest concern flared, with Trump earlier in the day circulating a New York Post story about Chutkan on his Truth Social platform and openly mocking the idea that she could be fair in his case. Later in the evening, he issued another post in which he attacked Smith as a "deranged" prosecutor with "unchecked and insane aggression."
Tuesday's complaint from the Justice Department underscores the extent to which Trump's social media attacks are testing the patience of prosecutors and risk exposing him to sanctions from the judge, who last week set a trial date of March 4, 2024, in an effort to keep the case moving. Trump has faced admonitions in other cases, too, with a condition of his release in a separate prosecution in Atlanta being that he refrain from intimidating co-defendants, witnesses or victims in the case.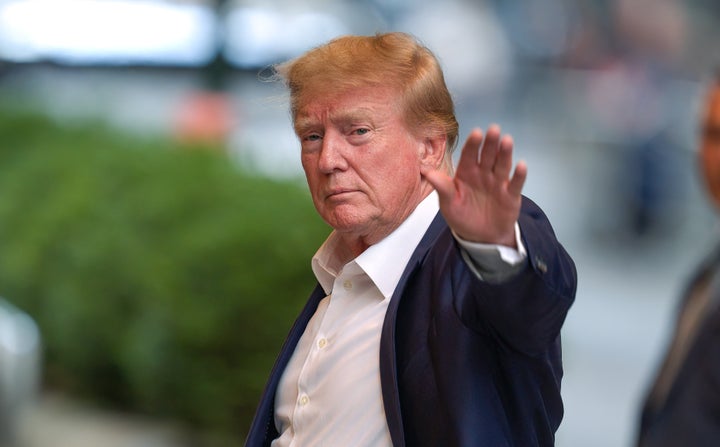 The subject surfaced again in a dispute over a motion that the Justice Department said it wanted to file under seal, with an accompanying redacted version to be filed on the public docket. Defense lawyers objected, countering that they were entitled time to review the Justice Department's filings and any proposed sealed exhibits before they could be docketed.
But prosecutors said it would untenable to take several weeks to decide whether "every ordinary filing that refers to Sensitive Materials may be docketed."
"Such a requirement would grind litigation in this case to a halt, which is particularly infeasible given the pressing matters before the Court — including the defendant's daily extrajudicial statements that threaten to prejudice the jury pool in this case, as described in the Government's motion," the Smith team wrote.
Chutkan set deadlines for next week for additional filings that she said may be filed under seal.
____
Related
Donald Trump
indictment
Truth Social
Jack Smith